A brand-new brunch, and free ribs for a year
Philadelphia Event of the Week
Saturday, March 22nd: Nick's Roast Beef Bar and Grille is offering up two new alternatives to your typical brunch: a Breakfast Bacon Burger or Breakfast Cheesesteak for $9.50, plus one of their new breakfast happy hour drinks (Bacon Bloody Marys!) for $6 more.
Thursday, March 20th: Jerry's Bar is serving up a flight of three 4oz beers from Troegs Brewing Co. with three warm, homemade JavaHead Stout doughnuts for just 10 bucks. Continue Reading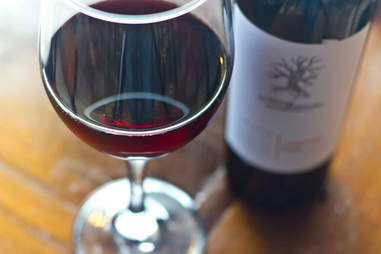 Thursday, March 20th: SWEAT Fitness Run Club launches today, and hopes to make up for the fact that they're... you know, running around South Philly by ending said runs with well-deserved drink specials at places like Jet Wine Bar.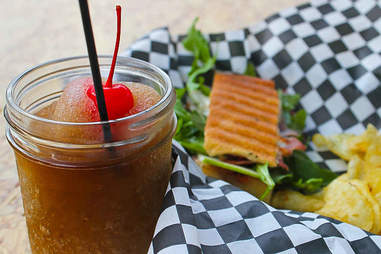 Saturday, March 22nd: Boot & Saddle is rolling out new drink specials for your Springtime pleasure, including the ginger beer-based Snap & Stormy, which you can demolish while tackling the spot's crispy bacon hash.



Starting Today: Get your March Madness on at Cavanaugh's Rittenhouse, where they've got 16oz Miller Lite drafts during the games for $3.50, and a bracket contest that could win you free dinner (aka, ribs!) for a year.