Thursday, November 7th, 9p: Taking a cue from his parents, both of whom played with the Grateful Dead, psychedelic/ electro rocker Zion Godchaux started BoomBox, which is hitting the Blockley tonight with help from openers Manhattan Project. Continue Reading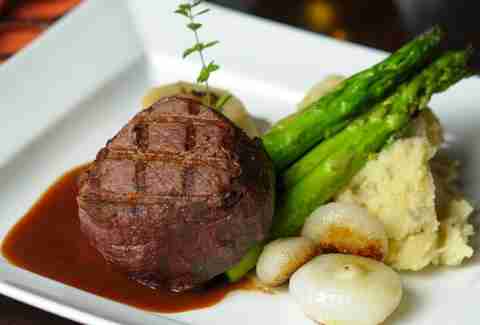 Friday, November 8th, 6p: Sullivan's is slinging a sweet steak dinner pimped with exclusive suds from Dogfish Head that'll cost you 65 bucks a... um, head.
Saturday, November 9th, 7-10p: The Borgata is serving up some sweet street food-style eats that, instead of coming from the back a truck, are coming from celebrity chefs like Bobby Flay, Michael Symon, etc.


Sunday, November 10th, 9p: Indie darlings Young the Giant are hitting The Note to support their latest LP, Mind Over Matter, which is what keeping track of the latest indie darlings would be -- without help from your trusty Weekend Playbook. Snag your tickets here