Many people you meet in Philly are going to be either from some part of PA, South Jersey, or a lost soul from Delaware. You might not know once they gladly shed that skin to claim Philadelphia residency, but becoming a real Philadelphian isn't as easy as bailing on Amish country or armpit territory. To inaugurate anyone's sojourn in Philly, here're the 23 steps to climb before you can truly call yourself a Philadelphian.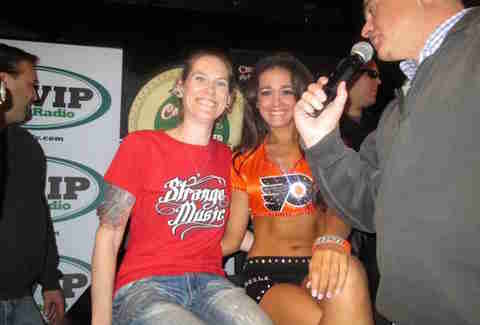 3. Have a very strong opinion about the best cheesesteak
Geno's or Pat's... blah blah blah. Whether you're fighting on one side of the dichotomy that seems as old as Philly itself, or embracing the way better cheesesteaks throughout the city, if anyone asks you, you have THOUGHTS on the matter.  
 
4. Wear sweatpants out to dinner
Because that is apparently what we do. What, you think you're fancy or something? 
 
5. Dance with a street performer at 2am on South St
Put on a show for everyone as they wander for wiz fries after the bars close.
6. Tell people you've been to the Museum of Art when really you mean you've just been to the Rocky statue
Bonus points if you've begrudgingly taken a photo of a tourist with their arms raised in front of it.  
 
7. Consider marching to the Comcast tower when your Internet goes out for the 19th time
So many channels! But no customer service!   
 
8. Take pride in Philly's 4th of July traditions while getting the hell out of town
Yay, The Roots! We love you! We'll watch you perform at the 4th of July Jam  on TV from down the shore instead though, byeeeeee.
9. Walk through The Franklin Institute's Giant Heart without crying
It's creepy when you're a little kid and forced to go there on every field trip, but when you're grown up it's one neat jawn.  
 
10. Witness an Amish person on Rumspringa and try to take them to the dark side
But wait, does that mean they'll stop working at Reading Terminal and making those delicious pretzels? Nevermind. 
 
11. Put your trash out on the wrong day
Because sometimes the trash collection schedule is just confusing, and you end up searching every street corner for a trash can big enough for you to stealthily dump out yours because you forgot, or lost track. Don't judge me!
 
12. Have some kind of confrontation at the 69th Street Transportation Terminal
The NHSL is delayed and packed, you missed the MFL by one second because the person in front of you is a slow walker, the change machine is broken... let everybody fight about it.  
 
13. Corrected someone's pronunciation of "Schuylkill" or "Passyunk"
See also: Bryn Mawr, Gladwyne, Conshohocken, Manayunk…  
 
14. Feel the breeze in all your places at the Philly Naked Bike Ride
We have an organized event where we think it's an awesome idea to have people of all kinds and all biking abilities roll through the streets in as little fabric as possible. It's, um, a beautiful thing?
15. Have at least one crazy night that's the direct result of the Citywide special
You sang karaoke at Bob & Barbara's when it wasn't even karaoke night? You found the secret brothel where Wharton students go to experiment after finals? You got kicked out of each and every Stephen Starr restaurant? That's what a PBR and shot of Jim Bean will do to you in this town.  
 
16. Stealthily not pay for SEPTA...
Everyone knows there are ways.  
 
17. ... or get kicked off SEPTA Regional Rail for not having the funds
What, I can't use my credit card on here?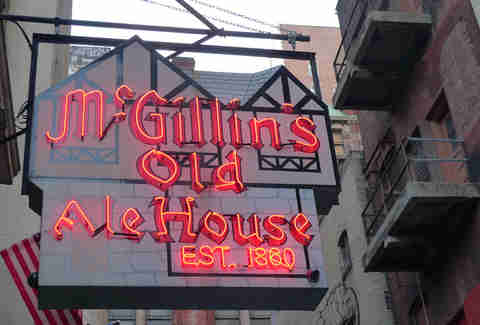 18. Get something spilled on you at McGillin's
Former frat bros are still in awe that you can purchase pitchers of beer here, and therefore feel no need to buy pitchers of beer at any other bar, ever. And in the process of carrying the tub of PBR from the bar to their table, will probably spill a good chunk of it on the arms of innocent bystanders.   
 
19. Date a barista/bartender/artisan bread maker
Preferably one covered in tattoos with an undershave who went to the University of the Arts, and lives in West Philly. 
 
20. Date a Wharton student or grad
Think of all the regrettable Ubers you will take!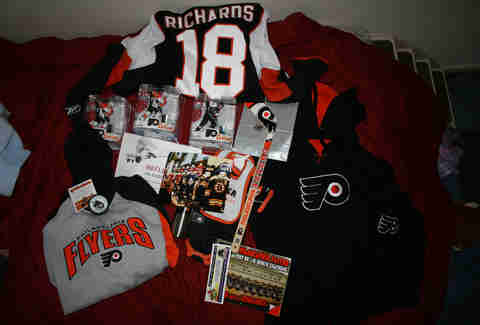 21. Defend your love/obscene passion for [insert losing Philadelphia sports team]
Plenty of people like to say that Philadelphia sports fans are the worst (even though we all know that's actually the Cowboys, duh), just because we threw snowballs at Santa that one time over 45 years ago. Encounter any nonlocal in Philly during any sports season and you'll get some sass about how Philly teams are cursed, to which you simply cite the Phillies circa 2008, and then tell them to go away so you can scream in your Eagles jersey in peace. 
 
22. Get free Rita's on the first day of spring even though it's still really cold
I'm still in my winter coat and the wind is blowing at me, and everything hurts, but it's FREE ICE! 
   
23. Discover the true meaning behind the giant clothespin outside City Hall
Haha, JK. Just pretend you know so you can tell tourists. 
Sign up here for our daily Philly email and be the first to get all the food/drink/fun in town.
Marielle Mondon is a Philly-born editor and freelance writer who does NOT have a Philly accent, thanks very much. You can follow her on Twitter and Instagram @MarielleMondon.