Philadelphia Is No. 1 at These 10 Things. Suck It, Every Other City.
We've given you tons of examples for why Philadelphia is the best, so it's only natural that outsiders would notice the sheen coming off the City of Brotherly Love. We've got 10 recent polls, studies, and objective (for the most part) rankings from non-Thrillist sources that offer empirical proof that we're not just blowing smoke when we say "Philly is #1."
Seriously, TheNew York Times voted Philly the top travel destination in the US (and #3 in the world) for 2015. Expect a lot of flip-flop-wearing tourists to hit this town spring.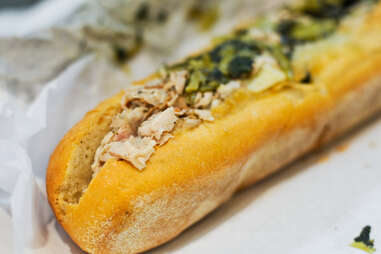 And it's not a cheesesteak. DiNiC's roast pork sandwich was voted the best sandwich in America by the Food Network's Adam Richman of Man v. Food fame.
For anyone that's been to NE Philly, it's no surprise to see we lead the nation in sweatpants purchases. Some people might see this as a lazy thing. Counterargument: we collectively have the best asses in the country and aren't afraid to show them off (especially when the sweatpants say "juicy" on the back).
In Philly, we're just a step away from wrapping bacon with bacon. And since it's been scientifically proven that bacon can help cure medical maladies, its only logical to assume that we will outlive all of our less pork-friendly neighbors.
Out-of-towners love shopping options like KOP, Walnut St, and South St (okay, South St's only really good if you're looking to buy a bong, sex toys, or a bong that looks like a sex toy).
An abundance of historic homes, creepy cobblestone streets, and citywide cemeteries make Philly an ideal place for lovers of the undead. Old City's Eulogy Belgian Tavern even features a "coffin room" for those that want to down a beer and be happy those Twilight movies are long gone.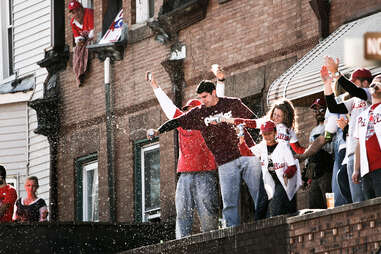 "Philadelphia stadiums house the most monstrous collection of humanity outside of the federal penal system." Clearly these guys have never been to North Jersey, but we'll take it. To celebrate, whaddya say we throw bottles, burn couches, and projectile-vomit?
By definition, Ultimo means last in Italian. By vote, Graduate Hospital's Ultimo Coffee is the top-ranked coffee spot in the country.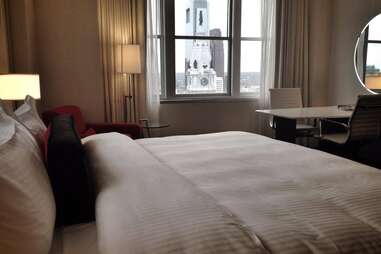 This might not matter to current Philly residents, but we have the highest-rated hotels in the country. Our hotel bars aren't too shabby either.
Sign up here for our daily Philly email and be the first to get all the food/drink/fun in town.