Phoenix has some great free stuff -- but dating is still going to cost you, and we don't just mean emotionally. The rise of the craft cocktail and the inflation-murdering bucket of popcorn have left many a wallet in their dust. But all is not lost. It is still possible to have a good time on the cheap, without skimping on the romance. Here's where to go if you want to spend a Jackson instead of a Benjamin...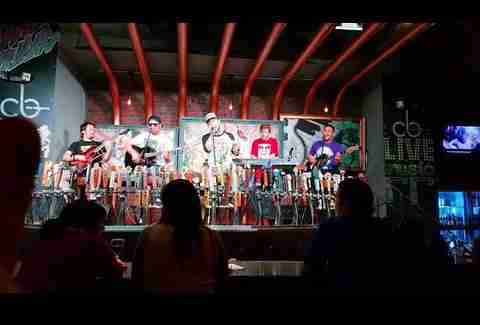 Free live music always makes for a fantastic date, and at Copper Blues, you can take advantage of the daily happy hour from 3-6pm to get great prices on craft beers and delicious food.
If there was ever a reason to top out your $20 date budget, Su Vino Winery would be it. The local winery offers five different tastes for only $10, perfect for a boozy date night.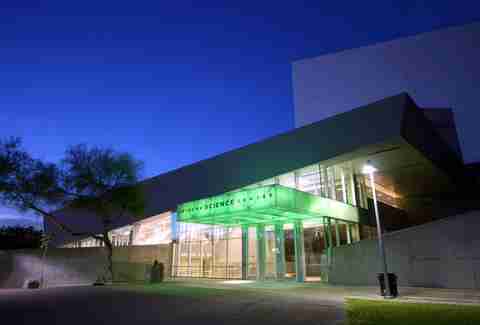 If the art walk isn't your thing, you can spend the first Friday of your month showing your date around the Arizona Science Center. The monthly kid-free nights are perfect for dates, and the free price tag doesn't hurt either.
The lounge-like setting, smooth vintage jazz, and seductive dance performances make for a solidly romantic night out. Entrance is free, but we recommend spending your money to take advantage of the craft cocktail selection.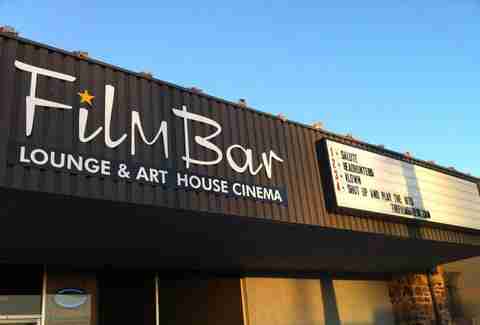 Dinner and a movie is dead, and expensive. Check out the FilmBar, where you can see indie and foreign films for $9 or under. Classic retro films also play throughout the month for only $5. If that doesn't impress you, there's also a selection of craft beers and wines.
Swing dancing lessons at The Duce
Get your dancing shoes ready for South Central Swing Nite every Tuesday at The Duce. From 7-8pm you can score a swing dancing lesson, then continue the night showing off your new moves while enjoying live music and cocktail specials -- all for only $8 a person.
There's something inherently romantic about struggling your way through one of the state's most difficult hikes... right? At the very least, you'll both deeply appreciate the blissed-out high you'll feel as soon as you reach the top and see what's likely to be one of the best views in the Valley.
Enjoy the beauty of Tempe Town Lake by paddle-boating across it, a full hour of paddling will only run you $18.
Grab a bite at The Stand
It's hard to find a good, local meal that won't put a dent in your pocket these days. That's why we love The Stand, where you can relive your high school dating days by enjoying a classic burger and shake for under $10 per person.
Find inner peace at the Japanese Friendship Garden
Trip to Japan = thousands of dollars. Trip to the Japanese Friendship Garden = $5 a person. The place has a peaceful serenity and beautiful, and lush views that will make you question if you're still downtown.

Get to know Downtown Scottsdale a little better by taking advantage of the free two-hour trolley tours on the second Saturday of every month. Tours include a a directory, gallery guide, and coupons, so you can continue to explore and shop the city together after the tour is over.
OK, maybe you think you're too mature for a train ride around a park, but this train is pretty cool -- it takes riders on a mile-long trek around the extensive park. Even if you forgo the $1 train ride, there's plenty to see and explore just walking around the park.
Visit the farmers markets
The cooler months in Arizona bring an influx of great farmers markets everywhere from Ahwatukee to the Downtown Phoenix Public Market, but our favorite is the Camelback Market put on by well-known French restaurateur, Vincent Guerithault. Skip the Denny's trip and stroll around the market every Saturday from late October to May and even stop to enjoy some great food or a mimosa or two.
Even if you aren't traditional art buffs, you and your date will find something of interest at the Phoenix Art Museum, which houses everything from modern art to photography to fashion exhibits. Best part? There's free admission every Wednesday from 3-9pm.
The first Friday evening of every month, Downtown Phoenix transforms itself into a trendy art festival with galleries, vendor booths, and the occasional street performer. Admission is free, leaving plenty of cash for dinner from one of Downtown's prized food trucks.
Sign up here for our daily Phoenix email and be the first to get all the food/drink/fun in town.