Yes, Phoenicians do have the fourth-most plastic surgery of any US city. But we're not here to talk about what Phoenix does fourth, or third, or even second best. No, these are the things Phoenix does better than anywhere...

1. Real estate
If you're looking for a big, brand-new house for a little price, Phoenix is the spot for you.

2. Housing market crashes
With all of that glorious real estate comes a price; Phoenix was one of the hardest hit cities during the housing pop.

3. Weekend getaways
Snow, the beach, and Sin City are all within (reasonable!) driving distance, and that's not to mention the hikes, golfing, national forests, and -- oh yeah -- Mexico!

4. Commuting
Wide-open freeways and comparably minimal traffic make Phoenix a city practically designed for driving.

5. Casual Fridays
No one does casual like Phoenix. Hawaiian shirts and khakis are not only commonplace, they're also basically essential from a practical, I-don't-want-to-roast point of view.
6. Hiking
Throw a stick here, and you'll hit three great hiking spots. They're ALL OVER the state, including Camelback and the Superstitions.

7. Snubbing public transit
Yes, we've adopted the light rail and there is a city bus system, but public transit is largely nonexistent in the country's sixth-largest city.

8. Golfing
You can't go far in Phoenix without running into a golf course, also, did we mention the Waste Management Open?

9. Citrus
Most Arizonans don't even need to leave their neighborhoods for a piece of citrus; there are orange trees in Phoenicians' yards everywhere, and that's not to mention all the citrus groves.

10. Growth
Phoenix is one of the fastest-growing cities in the country: real estate, population, you name it. And we have the space/infrastructure to handle it...
11. Sunny weather
On average, there are 299 sunny days a year in Phoenix. The weather's so good, sometimes people wish it would rain just for a little variety.

12. Thunderstorms
When it does rain... it pours.

13. Friendliness
Phoenicians are some of the friendliest people you'll ever meet. Plus, most of the population are transplants, so outsiders are more than welcome.

14. Gun rights
Phoenicians, and all Arizonans, love their firearms. It's one of very few states with an actual state gun. (In case you were wondering it's the Colt Single Action Army Revolver.)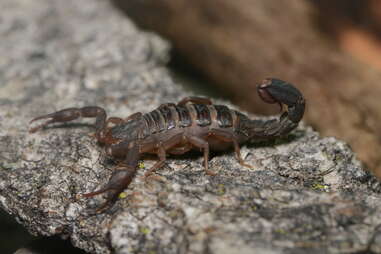 15. Terrifying desert creatures
Scorpions, tarantulas, Gila monsters... the word "monster" is part of its name.

16. Sunsets
You won't find more brilliantly colored, stunning sunsets than the ones you'll see in metro Phoenix.

17. Miserable county prison
If there's one place you don't want to go, it's Maricopa County Jail. Pink underwear, chain gangs, and bad food (!) have all put this jail in the national spotlight.

18. Landscapes
Phoenix boasts the country's most beautiful desert, and is one of the few cities that maintains a lot of natural landscape.

19. Boating
Despite being landlocked, Arizona even has more boats per capita than anywhere else in the country. Go figure!

20. Sports tourism
The Phoenix metro area has hosted three Super Bowls, boasts a great MLB spring training schedule, and has several professional sports teams. Bring on XLIX!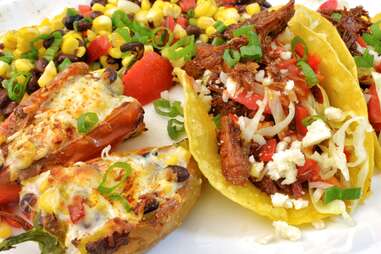 21. Mexican food
While this is hotly contested, it's hard to imagine anywhere having better, more authentic Mexican food than Phoenix. Apart from Mexico.

22. Cost of living
Phoenix has one of the lowest costs of living in the nation, which is incredible given its size and big-city attractions.

23. Easy directions
The city is set up as a grid, so it's near impossible to get lost. Nearly.

24. Haboobs
There are few things as awe-inspiring and terrifying as a giant wall of dust coming toward you, especially when you know it's called a "haboob."
Sign up here for our daily Phoenix email and be the first to get all the food/drink/fun in town.