Despite what the local plastic surgeons would have you believe, eventually you are going to die. And there are a few uniquely Phoenix things you need to do before that happens (or you leave town... which is kinda the same thing). Here are the essential things you need to check off the list...
1. Float down the Salt River
This is a no-brainer. Who doesn't want to drink some beers and throw marshmallows at strangers while floating down a germ-infested river?

2. Hike Camelback
It's a hot, long, arduous trip, but the bragging rights will (almost) be worth it.
3. Visit the Phoenix Art Museum
Most people don't think of Phoenix as a cultural epicenter, but this museum offers a pretty fantastic rebuttal to that.

4. First Fridays
Some people say Phoenix doesn't have a culture. Those people have not been to First Fridays. It's a monthly massive street festival of art, music, and food trucks you won't soon forget.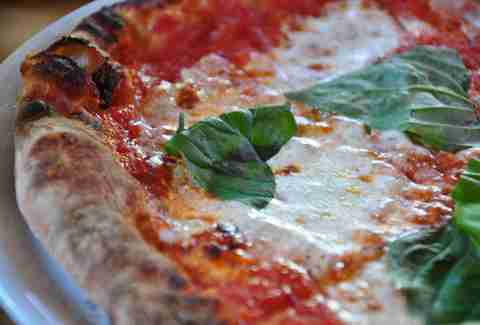 Hands down the best pizza in Phoenix, and yes -- it IS worth waiting in line for.

6. Tour the Tovrea Castle
One of Phoenix's most unique landmarks and a piece of The Valley's history for nearly 100 years -- and in Arizona, 100 years is a long time.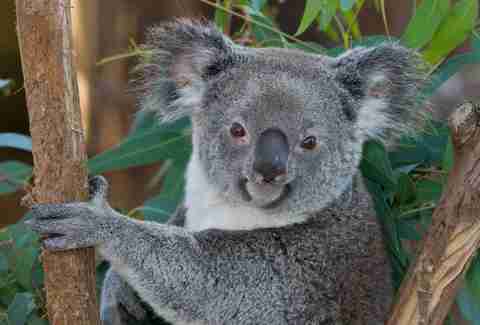 7. Visit the Phoenix Zoo
The Phoenix Zoo is home to 1,400 exotic animals -- bonus points if you make it to the light bonanza known as ZooLights.

8. Go on Pat's Run
Pat Tillman is an Arizona/national hero, the ASU-turned-Arizona Cardinals football player left his successful career to join the army and died in Afghanistan in 2004. Pat's Run is held every year in his honor to raise money for scholarships for military members, veterans, and their spouses.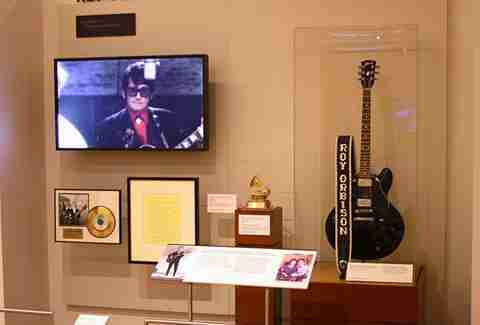 9. Visit the Musical Instrument Museum
For a truly unique museum experience, head over to the Musical Instrument Museum, which houses instruments played by music's greatest legends: John Legend, Elvis Presley, and of course, Taylor Swift.

10. Rent a paddle boat at Tempe Town Lake
Tempe Town Lake is a man-made lake that boasts some of the best views in the Phoenix metro area; one of the best ways to experience its unquestionable beauty is by paddling around in it.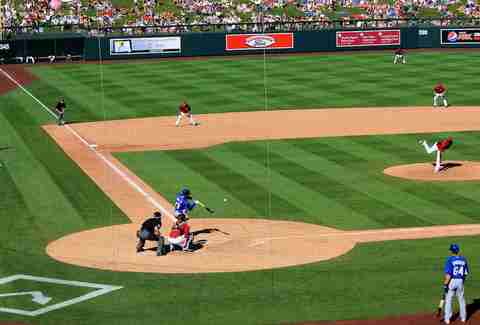 11. Go to a spring training game
Phoenix is home to all the Cactus League's spring training games, and it's become a Phoenix tradition to catch as many as possible. They span across The Valley so there's no excuse not to go.

12. Attend the Waste Management Phoenix Open
Terrible name, fantastic event. Dubbed, "the greatest show on grass," the Waste Management Phoenix Open is a party whether you're interested in golf or not. In fact, it's one of the oldest and best-attended golf tournaments in the nation.
13. Visit the Biltmore
Whether you decide to stay a night or just grab a meal and some time by the pool, the Biltmore is a Phoenix must-see. The resort's first swimming pool, The Catalina Pool, was Marilyn Monroe's favorite pool and the site where Irving Berlin wrote the classic Christmas song "White Christmas."

14. Stop by the shooting range
When in Rome, do as the Romans do... and when in Phoenix, visit any local shooting range to test your target-hitting skills.
15. Hit the Desert Botanical Garden
The Desert Botanical Garden has been showcasing Arizona's natural beauty for more than 70 years, and is a great place to spend the afternoon or to attend one of its special events, such as the Las Noches de las Luminarias, a breathtaking annual display of lights.

16. Go to Mill Avenue
If you want to re-live your college days at one of the best nightlife districts in the Southwest (which you do, right?), make your way down Mill Avenue on a weekend night. The hordes of people, musicians practicing on the street, and police officers on horses only add to the glorious ridiculousness of it all.
Enjoy The Valley's best farm-to-table dining experience at Quiessence, which boasts the "taste of Arizona terroir." The seasonal, locally crafted meals have gained the restaurant much-deserved acclaim.

18. Check out the Arizona Science Center
While it seems impossible to believe, learning about health, the environment, and technology really is fun at the Arizona Science Center. We're serious! Go, you won't regret it.
19. Phoenix Symphony
The Phoenix Symphony is Arizona's largest performing arts organization. It's well worth the trip into downtown Phoenix to see one of their spectacular performances.

20. Play cornhole at The Yard
The Yard in Phoenix is an entertainment district of sorts, which brings together some of Phoenix's best restos. It's a great place to enjoy delicious food in a backyard-like environment, and naturally, a game of cornhole or table tennis.
Named one of the top 100 scenic view restaurants in America, the Compass Arizona Grill inside the Hyatt Regency Phoenix is unforgettable. Don't believe us? Well here's the thing, it rotates to give you a 360-degree view of the city.

22. Climb "A" Mountain "A" Mountain is a short hike, but a fun and easy one that rewards you with a view of ASU's campus, Sun Devil Stadium, and Downtown Tempe.
23. Attend a Suns game
... And pray that they win.

24. Checkout some Downtown Phoenix street art
It's not graffiti anymore, it's street art. And some of it's pretty amazing.
25. Arizona Taco Festival
Every fall, Arizona becomes home to one of the most important events of the Southwest -- the Arizona Taco Festival. The taco festival brings together the largest collection of taco makers in the world, and bestows its visitors with $2 tacos. Truly incredible.

26. See the Fountain Hills fountain
The fountain of Fountain Hills has been attracting visitors for over 40 years, spitting up water up to 330ft in the air, making it one of the tallest fountains in the world.
27. Tour the original Four Peaks Brewery
You're not a true Arizonan if you don't love Four Peaks beer -- the local craft brewery has some great restaurants across The Valley but we highly recommend taking a tour of the original brewery.

28. Tour Wrigley Mansion
The Wrigley Mansion was originally constructed by the gum magnate himself, William Wrigley Jr., in 1932. It has since become one of Arizona's most popular tourist attractions.
29. Visit the Buffalo Chip Saloon
For a true Old West experience, you'll have to venture to the limits of the Phoenix metro area to Cave Creek. At Buffalo Chip, it's about as authentic as it gets, with bull riding, country music, and lots of beer.

30. Visit the state capitol
You can't make a trip to Phoenix without visiting the impressive state capitol where you can learn about Arizona's history, view historic pieces of art, and witness the state's representatives and senators busy at... whatever it is they do.
Sign up here for our daily Phoenix email and be the first to get all the food/drink/fun in town.