We've already explained how dating in Portland is different than everywhere else, but no matter how different things are, you still have to go on actual dates from time to time. To make it easy, we came up with 19 super-sweet PDX date ideas just for you... and, um everyone else who reads this. You're welcome!

Go on a waterfall hike in the Gorge
The Columbia River Gorge National Scenic Area
Sure you could go to Multnomah Falls (and probably should), but make this date special and avoid tourists by hiking to one of the gazillion other falls in the gorge. If that goes well you can hit Multnomah on the way home.
OMSI After Dark
OMSI (address and info)
Central Eastside
On the last Wednesday of every month the children's science museum (the one with the submarine that your parents never spent the extra six bucks to get into) goes 21+ for the night and throws a giant themed party with plenty of booze.

Drink Spanish coffee at Huber's
Huber's Café (address and info)
Downtown
Why not enjoy Portland's signature, flaming coffee cocktail at one of its oldest restaurants? With a hefty amount of 151 it's a great icebreaker!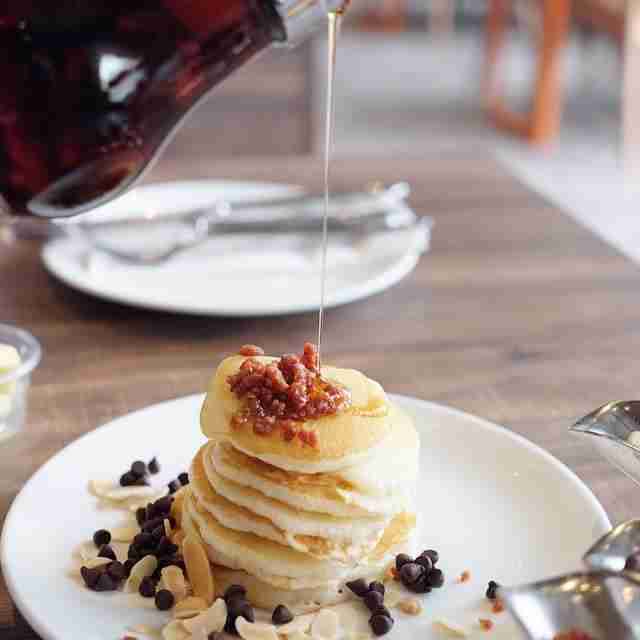 Make your own pancakes at Slappy Cakes
Slappy Cakes (address and info)
Southeast Portland
Because what's more romantic than frying hot batter on a table-top griddle rimmed with Bloody Marys?

Get dessert at Rimsky's
Rimsky-Korsakoffee House (address and info)
Central Eastside
Our worst-kept secret coffee shop features some of the city's most cherished late-night desserts. Order the Chocolate Raspberry Fool and go down in the annals of great dates.
Watch an outdoor movie
Multiple locations
Once the rain stops there are a number of great pop-up outdoor movie theaters to choose from. Our favorite? Top Down Cinema at Hotel deLuxe, a wine-filled "drive-in" on the roof of a parking garage in Goose Hollow.
Eat dinner at a pop-up...
Multiple locations
If you're looking to impress your date, go to one of the hottest tickets in town, a pop-up. Secure your reservation and start saving early for a place like Nodoguro or Langbaan, or hit up one of the slightly cheaper dessert tastings with the chefs at Nomad.PDX or Trifecta's Eve Kuttemann.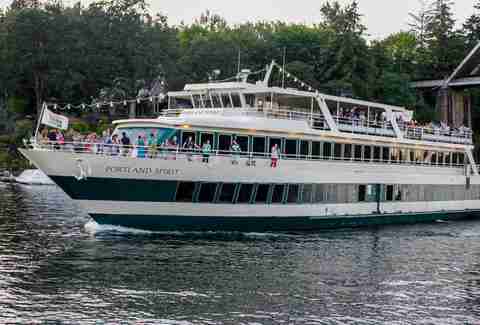 ... Or, if your date's over 60, get dinner on the Portland Spirit
Portland Spirit (address and info)
Central Eastside
A two and a half hour cruise up and down the Willamette, featuring a "toe-tapping" live band!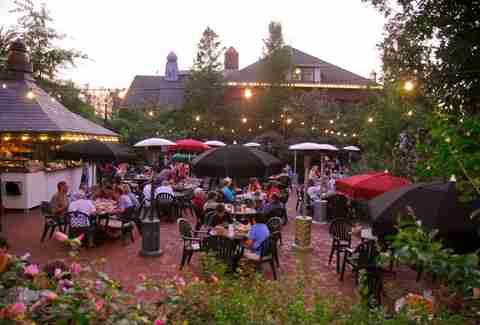 See a concert at Edgefield
McMenamins Edgefield (address and info)
Troutdale
Portland's premier outdoor venue hosts a variety of awesome shows with that quirky McMenamins' flair.

Catch a jazz show at Jimmy Mak's
Jimmy Mak's (address and info)
Pearl District
If you're more into dark rooms and snapping fingers, Jimmy Mak's in the Pearl might be more your scene for live music.
Stand in line for Salt & Straw
Salt & Straw (address and info)
Alphabet District
Want to turn a quick, innocuous date into a lengthy conversation? Invite your significant other for a cone at Salt & Straw, where the only thing more famous than its ice cream is its line.
Watch the sunset at the Bluffs
Skidmore Bluffs (address and info)
North Portland
A not-so secret viewpoint off of NE Skidmore, the Bluffs are THE spot to watch the sunset, provided you get there early enough to claim your place.
Hike in Forest Park
Forest Park
We've got one of the largest parks within the city limits in the country, so why not take advantage with a leisurely stroll, a woodland run, or a vigorous hike? There's something for everyone.
Taste wine in the Willamette Valley
Multiple locations
Sure, you have to take one of the most boring highways out of the city but once you get into the valley and start drinking grape juice you'll forget all about it. And about having to drive back. Might want to stay the night?

Go on a brewery/distillery tour
Multiple locations
Portland might be the best beer city in America, so take your date for some suds at some of the places where it is made. Or hit distillery row if you wanna try some sweet local spirits.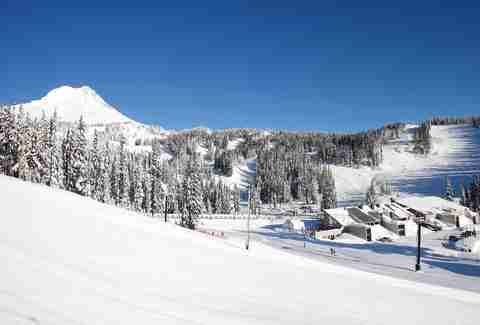 Ski or snowboard at Meadows
Mt. Hood
For the outdoorsy and athletic couples there's a glacier with North America's best year-round snow options.
Free play at Ground Kontrol
Ground Kontrol Classic Arcade (address and info)
Old Town - Chinatown
On the second Thursday and last Wednesday of every month Ground Kontrol puts its games on free play and charges a $5 cover. There's a full bar and a vibrant attitude, which is perfect for Big Buck Hunter and Pac-Man marathons.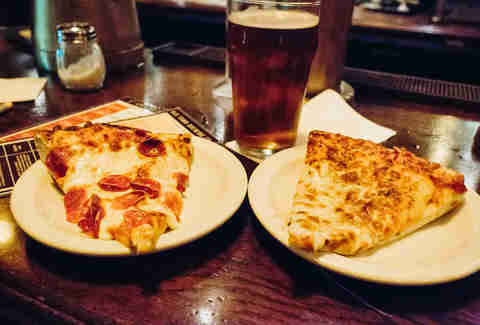 Eat late-night haunted pizza
Old Town Pizza (address and info)
Chinatown
At Old Town Pizza, a hop skip and jump from Ground Kontrol, you can enjoy microbrews and one of our favorite slices in an abandoned elevator shaft that's supposedly haunted by "Nina." Don't say we didn't warn you.
Sign up here for our daily PDX email and be the first to get all the food/drink/fun Portland has to offer.