FrightTown, a cheese fest & more than 60 fresh-hopped beers
Portland Event of the Week
Friday, October 3rd: One of PDX's can't-miss fall events, FrightTown, boasts three haunted houses, including one inspired by the works of H.P. Lovecraft, and is turning the 40,000sqft Exhibit Hall beneath the Memorial Coliseum into the "pants-peeing-iest" time of your life.
Saturday, October 4th: This sweet nighttime 5K uses music and immersive "lands" of light to "transport participants into an electric wonderland". Seriously, you won't even realize you're exercising.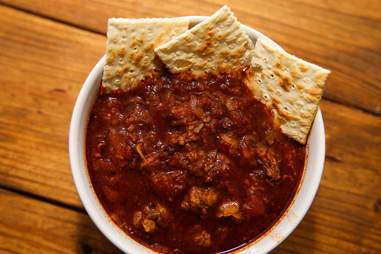 DAN GENTILE
Sunday, October 5th: The 2nd Annual Chili Jamboree is going down at Mississippi Studios. Can Top Chef contestant Gregory Gourdet hold onto the title? Eat 'em all and find out!