This year Halloween falls on a weekend (it's tomorrow!) so you and Geto Boys can go trick-or-treating... or you can hit one Portland five best Halloween parties, from an erotic ball to a frighteningly fun beer & bourbon event:
Thursday, October 30th: Daze of the Dead, this weekends horrifyingly sweet music festival, isn't just bringing you rappers/rockers. Tonight the Star Theater's putting on the Rockie Horror Pastie Show, a live burlesque version of everyone's favorite midnight movie, at... um, 8pm.
Friday, October 31st: Start your Halloween with beer and Jim Beam at Burnside's Night of the Living Ales, where, in addition to craft brews and specialty cocktails, they'll have a contortionists, belly dancers, jugglers, and more.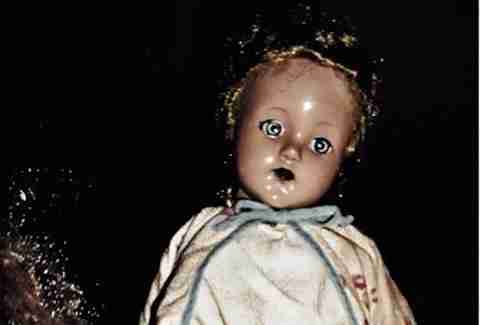 Friday, October 31st: What's the deal the Doll Asylum's Halloween Open House you ask? Is it just full of kids toys? What's scary about that?! Well... um, maybe you should't go. For your own good.
Saturday, November 1st: Boxer Ramen, one of PDX's best noodle slingers, is celebrating its first birthday by dressing up it's badass ramen as half-price ramen. Great costume!
Saturday, November 1st: More than 2,000 of your naughtiest neighbors will pack the Crystal for the 15th Annual Erotic Ball, which promises GoGo dancers and burlesque performers from around the world, a costume contest with $5,000 in cash prizes, live music, six fetish demonstration stages, and more... as if that were possible.
All weekend: Portland's most prolific restaurant/bar crew, McMenamin's, is throwing so many Halloween parties it's gonna pretty hard for you avoid crashing at least one.
Sign up here for our daily PDX email and be the first to get all the food/drink/fun Portland has to offer.