You don't think a city with this many bars and strip clubs would be as boring as, say, Seattle did you? Not with the 14 things on our list of the naughtiest things to do in Portland it isn't...
Go to a strip club
Various locations
This is an easy one and something you should've already done if you want to call yourself a Portlander. We've even compiled a nice list of our favorites so you can plan your night. However, if you can only make it to one, go to Sassy's.

Dress up for the Erotic Ball
Crystal Ballroom (address and info)
Downtown
The sexiest Halloween party in town is held at the Crystal Ballroom. Dress up like your favorite fantasy and experience multiple rooms of debauchery. Think acrobats, fetish demonstrations, and nudity.
Go the bathroom at Santeria
Santeria (address and info)
Downtown
Sure it's one of our favorite spots to grab a bite after midnight, but did you know it also shares a bathroom with Mary's Club next door? Just be smart and don't stare while you pretend to wait for a stall to open.

Shop for toys at She Bop
She Bop (address and info)
North Portland
Billing itself as a "female friendly sex boutique," She Bop caters to both men and women who prefer a classier, more informed shopping experience. There're also a number of classes for the really adventurous.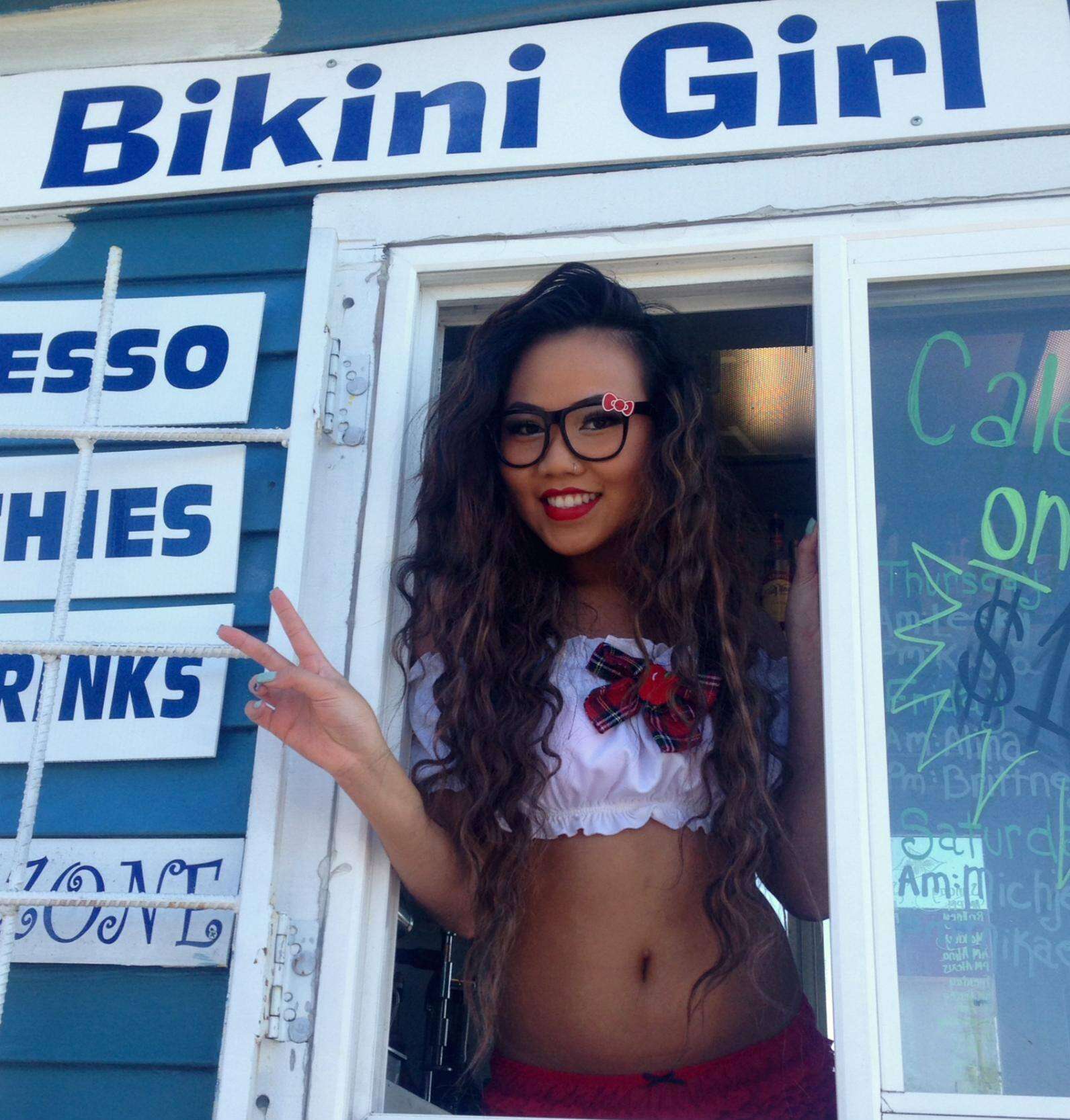 Go to a drive-thru a bikini coffee stand
Twin Perks Espresso (address and info)
Various locations
That's right, with a number of locations throughout East Portland and Washington, Twin Perks Espresso offers a full roster of caffeinated beverages served by comely, scantily clad women.

Watch the city's most popular burlesque show
Dante's (address and info)
Downtown
Sinferno is one of those things you hear about and immediately know you have to go. Topless go-go dancers, raunchy comedy, and fire. Lots of fire. It fills up fast so make sure to get there early for a prime seat and to down a few beers before the party begins.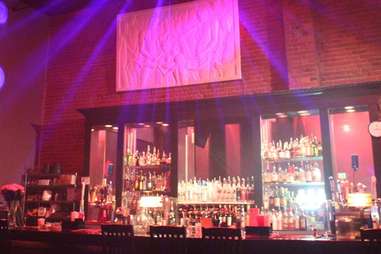 Go to First Thursday
Club Sesso (address and info)
Southwest Portland
Founded by Ron Jeremy, Club Sesso is an "upscale swingers club," but on the first Thursday of the month it lets the public come in for an erotic, but "nonsexual," art show. Take a peek around and see if you want to stick around for the more usual stuff later.
Join the World Naked Bike Ride
Throughout Portland
Portland's largest nude event, the Naked Bike Ride, coincides every summer with other city's pelotons. Riders in all manner of dress (most stark naked) mount their bikes to ride around the city while passersby watch with bemusement. There's also a really big naked party at the end.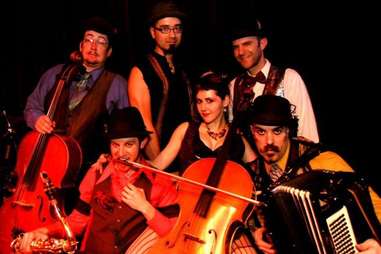 See the Vagabond Opera
Various locations
This roving band of cabaret musicians puts on sexy shows reminiscent of steampunk burlesque with belly dancers and mustaches. Don't mistake this for your average concert, these events are known to get hot and heavy.

Watch the The Mystery Box Show
Various locations
Portland's only live storytelling series dedicated to true stories of sex and sexuality. Take a seat and listen to everyone from comedians to regular joes share stories about past experiences.
Grab a drink at the Sapphire Hotel
Sapphire Hotel (address and info)
Southeast Portland
This quietly swank cocktail bar housed in an old brothel at the foot of Mount Tabor with darkly lit corners, comfortable couches, and a low slung bar is the most romantic restaurant in the city, it's great for couples or for finding another lost soul. Thank us later.
Spend an evening at Bagby Hot Springs
Bagby Hot Springs (address and info)
Estacada
Nestled in the Mount Hood National Forest is an old hot spring with wooden bathhouses and hot tubs waiting for those willing to hike a mile and a half. Open 24 hours. Nudity allowed. There is, however, no camping, so if you plan to stay after dark it's highly advised you bring a light for the slippery walk back.

Catch a show at the Paris Theater
Paris Theater (address and info)
Old Town/Chinatwon
The little theater with anime titles perpetually falling off its marquee on the corner of SW 3rd and Burnside is widely known for showing porno flicks. But did you know there's also a live stage and private viewing rooms? There's even a flag system with text alerts so you can be informed when a single lady or enterprising couple enters a room and wants to be watched.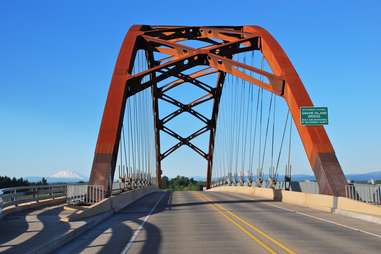 Sunbathe on Collins Beach
Sauvie Island
Rumor has it that it's totally legal to walk around naked in Portland. But, if you're not feeling like risking it, there are a few nude beaches within short driving range. The most popular might be Collins Beach right by the U-pick farms on Sauvie Island, which means the ratio of weird old people to normal folk is relatively stable.
Sign up here for our daily PDX email and be the first to get all the food/drink/fun Portland has to offer.