Ice cream cocktails and a massive World Cup party
Portland Event of the Week
Saturday, July 12th: It's New Deal's 10th Anniversary Party, and they're throwing a scorcher w/ BBQ from Smokehouse 21 and ice cream cocktails from Salt & Straw.
Saturday, July 12th: Try 100 handcrafted spirits from more than 20 Oregon distilleries at the Oregon Distillers Festival at Edgefield, plus there will be Summer cocktail samples, and booze-friendly nosh from the chef at Black Rabbit Restaurant. Continue Reading
Saturday, July 12th: It's Bastille Day and West Coast's biggest celebration of this French holiday is going down at Director Park from noon-6pm.
Sunday, July 13th: A jumbotron will be erected in Pioneer Square, where Widmer is hosting a massive beer garden for the World Cup Final.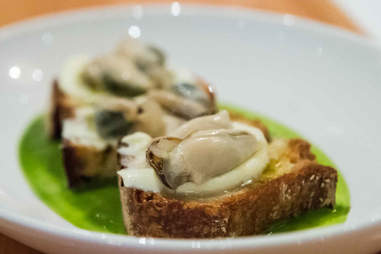 Next Week: On Saturday, July 19th, Jacobsen Salt Co. is bringing together accolade-heavy chefs from San Francisco, Seattle, and from right here in PDX, the dude from Ned Ludd, for a multi-courser of "ingredient driven" eats. Better get your reservation now.