We did it! We legalized weed! Give yourself a great big pat on the back, Oregon, then once you've done that be sure to brush up on the legal mumbo jumbo accompanying Willie Nelson's favorite flower finally going legit.
Done studying? Of course you are. Terrapin Station came on and you stopped paying attention. Time to get out of the basement and into the world while enjoying the effects of your newly legal herb of choice for the first time ever! These are the best places to be euphoric in Portland.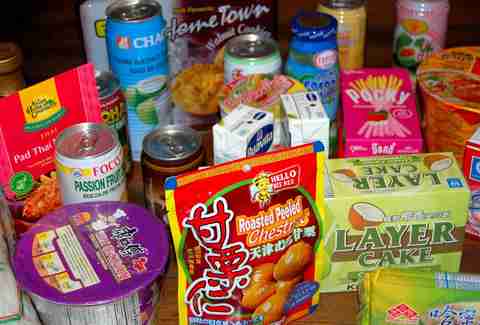 Southeast Portland
The bounty is both cheap and plentiful at this wonderland of pan-Asian delights. The ramen and candy aisles alone are worth the trip, but be extra careful while loading up your cart with obscure confections from the far East: durian-flavored candy is a thing, and it is absolutely terrible. Consider yourself warned.
Old Town/Chinatown
Video games and pot have gone hand-in-hand since Pong booped its way into our hearts some four decades ago. You won't find any couches to get eaten by at this retro bar arcade in Chinatown, which is actually a good thing when you'd rather escape your basement and sip a beer IRL with other humans than get into it with trolls on XBOX Live all day.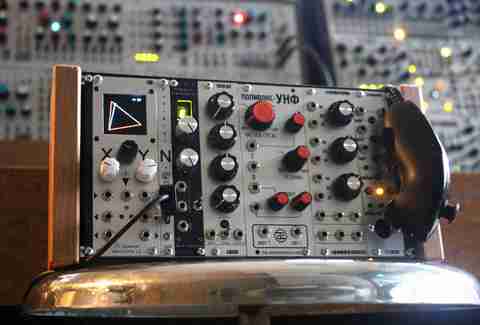 Mississippi
Computers have all but squashed any modern psych band's need to employ a ponytailed weirdo armed with a wall of synthesizers, but one can still dream, right? This Mississippi Ave synth boutique has everything you'd ever need be the next Keith Emerson, but it's also super fun to just stand there and turn knobs and press buttons until the guy behind the counter asks you if you've ever fondled a $2,000 Moog before... at which point it's time to leave.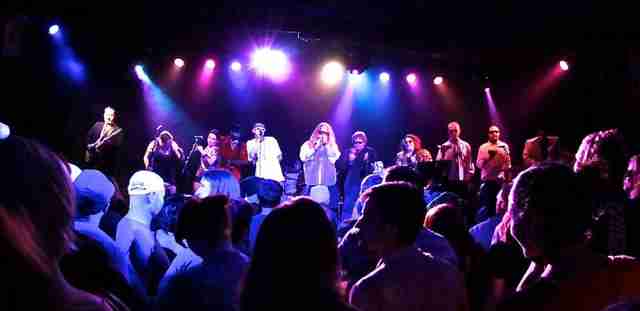 Buckman
Between the pinball machines, the trippy artwork, and the endless procession of Ween and Phish cover bands that play in the basement almost weekly, this schwilly Southeast watering hole is one of Portland's very last vestiges of OG hippie shit. The basement gets crowded on Friday nights for Soul Stew, but you won't find another dance night in town that's as chill and packed with potential mates for the patchouli set.
Overlook
These cliff-top knolls at the Western edge of NoPo are a popular place to bring a blanket and watch the sun go down, but not yet popular enough to elicit routine drop-ins by the fuzz to make sure the nightly proceedings are kept PG-13. Get in and get down while the gettin' is good, and head North to Madrona Park if the area near the dead-end of Skidmore is too packed with members of the Tevas set.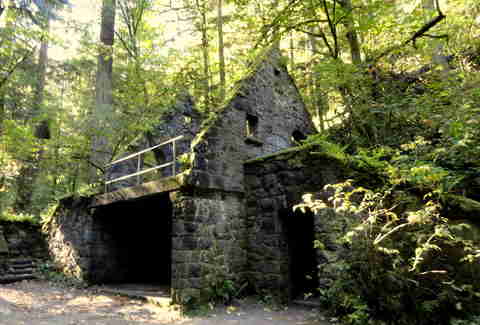 West Hills
Located just minutes beyond downtown Portland, America's largest city park is an endless expanse of lush, verdant trails that are perfect for quick strolls. The worst case scenario is getting lost and ending up at the zoo or in Beaverton, but even those places have merits (MAX access and either weird animals or tons of fast food, respectively).
Eastside Industrial
Perhaps the stoniest relic of the bygone era of bell bottoms, ditch weed, and Vista Cruisers, the laser show is a rite of passage that's finally back thanks to the enterprising folks that run OMSI. It's not all Dark Side of the Moon, either -- recent playlists featuring Def Leppard and Daft Punk are proof that OMSI is in touch with dazed laser freaks from all walks of life.
Eastside Industrial
Home to Sunday night drum circles and the legendary boat dock between the Hawthorne and Marquam Bridges, the esplanade is a one-stop shop for chill vibes and fantastically weird people. As highly Instagrammable as a dip in the river courtesy of the dock may be, it's best to avoid using the #docking hashtag when uploading your pics of the sun setting over downtown Portland. Trust us on this one.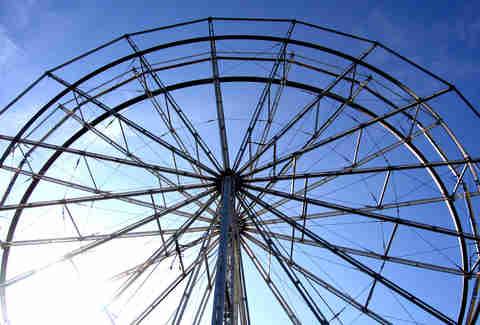 Sellwood
It wasn't until we realized how many, um, green parents live in Portland that we braved a trip to this family-friendly mecca of mini golf, old-school carnival rides, and boardwalk attractions galore. Judging by the bored looks on many of the kids' faces here, we get the impression that parents actually bring their offspring here as an excuse to load up on cotton candy and ride the Disk'O for hours on end.
Southwest
If you thought finding your car keys was a challenge, this brand-new, team-oriented puzzle-solving/room-escaping challenge will have smoke coming out of your ears in no time. Imagine Saw, only your head won't get lopped off by errant buzzsaws if you don't figure it out in time.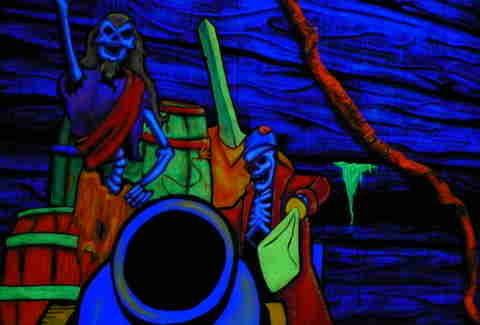 Downtown
Black lights and mini golf is definitely up there with peanut butter and chocolate around 4:30. Rather than illuminating your Sublime posters, however, the creepy glow provides guidance through an 18-hole course rife with pirate mannequins in the basement of an iconic downtown hotel... though this time, the glow-in-the-dark Hilton isn't Paris.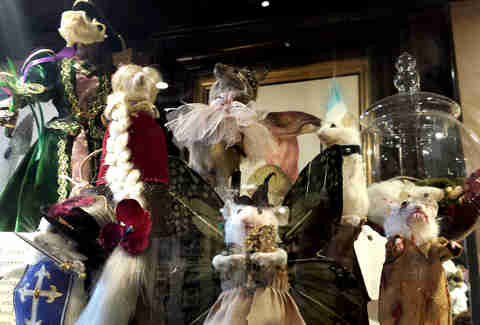 Mississippi
Whether you find taxidermy fascinating or terrifying is beside the point: this morgue-cum-menagerie of stuffed oddities and strange natural specimens is beyond a doubt the strangest shop to comb through in search of a gift that will scare the bejeezus out of that special someone you have in mind.
Downtown
It's a known fact that stoners love bite-sized versions of things (the logic being that you can eat hundreds of them and not feel bad about it), and it would be egregious to create a list like this without giving a nod to Portland's A+ donut game, right? This brand-new cart sells tiny donuts in a variety of bonkers flavors -- creme brûlée, peanut butter cup, and maple bacon with actual maple syrup drizzled on top -- that are guaranteed to give Blue Star and Voodoo (the latter of which is conveniently located not even a block away) a run for their money.
Sign up here for our daily PDX email and be the first to get all the food/drink/fun Portland has to offer.