You know what it takes to be a Portlander (and how to spot a faker), but figuring out how to get the most out of life in Stumptown is about as easy as, uh, something that's not super easy at all. And we should know because we... um, did exactly that by assembling an official Portland bucket list with 30 things everyone from PDX needs to do before they die. Did we miss something? Let us know in the comments below...
1. Eat at a food cart
Preferably Nong's. Or any of these places.

2. Get caught in a downpour on your way home
Because it was 70 degrees and sunny when you left.

3. Float the river
Clackamas, Sandy, Willamette, who cares. Get out there.

4. Swim in the Willamette
Just make sure it hasn't rained recently.

5. Hike to the top of Multnomah Falls
Get a different perspective for once.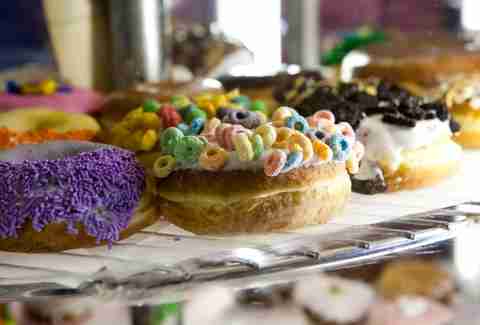 6. Eat at Voodoo Doughnut
Complain the entire time you're in line about how you should have gone somewhere else instead.

7. Have a Spanish Coffee at Huber's
Remember to tip your bartender.

8. Go skiing in the summer
It's not just a good date idea, where else can you take a quick trip to a glacier?

9. Watch the sunset from the Bluffs
Bonus points for catching a contact buzz.

10. Get lost in the corn maze on Sauvie Island
Find your way out by following a bunch of kids dressed like the X-Men.
11. Instagram a photo of your farmers market haul
End up throwing most of it away in a couple weeks.

12. Wake up hoarse
And barely remember yesterday's Timbers match.

13. Yell at a car
It's a bike lane, man!

14. Understand, conceptually, how to make beer
You've toured every brewery, so you can totally make your own suds at home, right? Right?!

15. Complain about gentrification
During a dinner party at your new high-rise apartment.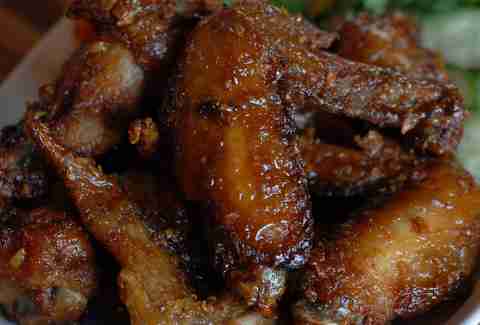 16. Eat two dozen wings at Whiskey Soda Lounge while waiting for a table at Pok Pok
... And drink about half a dozen whiskey sours.

17. Be "that guy" on a distillery tour
Sure we'll take another swig of White Dog!

18. Finding the next best brunch
... While waiting in line for brunch.

19. Pick up a girl at New Seasons
It's even easier than Whole Foods.

20. Check out the swifts
Watching thousands of birds fly into a chimney is surprisingly riveting!
21. Go to a strip club
Because is a life without a lap dance really worth living?

22. See the West Coast's oldest drag queen
At 85 years old, Darcelle XV still performs weekly!

23. Talk your way out of getting fined on the MAX
Just pretend you're not from here.

24. Believe this is the Blazers' year
Oops, we mean believe that NEXT year is the Blazers' year.

25. Inadvertently read an entire book on the floor of Powell's
Who says print is dead?
26. Smell the roses
At the International Rose Test Garden of course.

27. Poke around the Shanghai Tunnels
Preferably with a beer in hand.

28. Have an after-hours shot of fernet
Because your friend is the bartender.

29. Listen to Elliott Smith while it's raining
While also smoking a cigarette, of course

30. Have your "art" featured in a coffee shop
Or your "journalism" on a website...
Sign up here for our daily PDX email and be the first to get all the food/drink/fun Portland has to offer.