1. Going to Voodoo Doughnut
Or letting your out-of-town friends, who might not realize the line outside is full of other tourists, go to Voodoo Doughnut.

2. Attempting to turn left on West Burnside
There's a reason the usually passive aggressive drivers are honking.

3. Carrying an umbrella
What, you don't like a little rain?

4. Not having a rain jacket with you at all times
Didn't you see it was going to rain?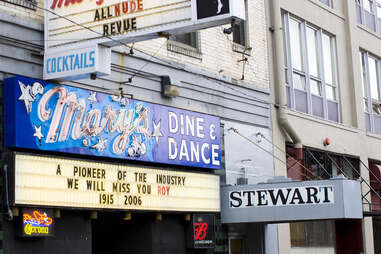 5. Going to Mary's Club on Monday
Unless you're there to see one of our favorite bartenders.

6. Swimming in the Willamette after it rains
Or, like, ever…

7. Tanning
Learn to accept the pale!

8. Going to a concert at the Moda Center
Unless Kanye decides to come back. Maybe.

9. Going to a concert at the Roseland
Unless you're 16, in which, please go join your friends.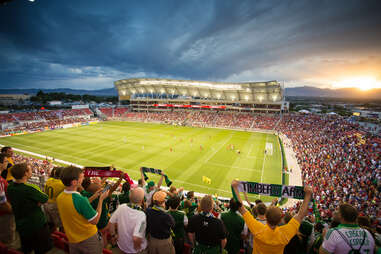 10. Buying a Timbers scarf from the team store
If you already have one, just say it was a Christmas gift.

11. Buying scalped Timbers tickets
Fanladen y'all!

12. Or, even worse, selling yours for more than face value
Almost as bad as being a Sounders fan…

13. Calling a cab
You're better off walking.
14. Paying retail for Nike, Adidas, or Columbia
C'mon, you gotta know somebody! If not, hit us up!

15. Going to Starbucks
At least conceal it in your Bespoke Thermos.

16. Admitting you went to Lincoln High School
How rich are your parents!?

17. Or, even worse, admitting you're from California
You really shouldn't have stopped until you got to Seattle.

18. Commuting from the suburbs
Yeah, rent is cheap, but have fun being the guy catching the MAX home before the bars close.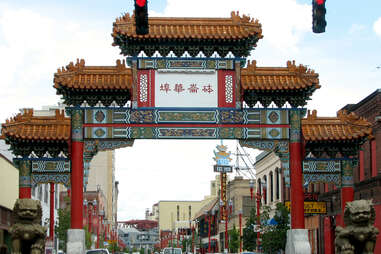 19. Going to Chinatown after 7pm
Unless you have a popped collar or wear high heels in January.

20. Thinking you're going to find a parking spot on the West side
Hahahahahahaha.

21. Not paying your parking tickets
Best believe they'll track you down and garnish those barista wages!

22. Going to a house party in Lake Oswego
Sure, it's in a mansion, but good luck finding a way home.
23. Refusing a free PBR
Let me guess, you went to Lincoln.

24. Thinking your hand-me-down Honda Civic is going to make it up the mountain
You're the reason I never catch first chair.

25. Thinking you're more aggressive than a TriMet driver
They'll always win. Seriously.

26. Having a Bush/Cheney bumper sticker
At least pretend you're liberal... It'll make everything easier.

27. Driving on Division
Between the busses and construction you'll never get where you're going in time.

28. Driving on 84 between 2-6pm
Where is everyone going? Are there even this many cars in Portland?
29. Being rude to cyclists
You should always be polite... plus, they will slash your tires.

30. Living in the Pearl
What, are you from California?

31. Dating someone who just moved here
Get used to fake laughing at Portlandia quotes!

32. Paying full price for nosebleeds at a Blazers game
Wait until the game starts and scalp one, what are you, a Timbers fan?

33. Owning a Sam Bowie or Greg Oden jersey
We've been over this... we'll never get over this!
Sign up here for our daily PDX email and be the first to get all the food/drink/fun Portland has to offer.