With all the rapturous New York Times articles, rampant global warming, and our excellent selection of JELL-O shots, there's never been a better time to say you're from Portland. But, let's be honest, Nike or Intel just moved you here, and while you're super excited to take public transportation every day and eat at all our good restaurants, there are at least 28 things you've got to do before you can say you're from the PDX...
1. Pick a side of the river
East or West, everyone has a favorite.
 
2. Ditch the umbrella
And get a good raincoat. You don't want to stand out.
 
3. Start composting
At some point it's just going to make sense.
 
4. Strongly consider the implications of owning chickens
Fresh eggs in the morning do sound nice, wonder what your apartment manager would think…
5. Own a Timbers Army scarf
Have no idea what to do with it.
 
6. Argue about restaurants
Not know what you're talking about. Unless you read Thrillist, obviously.
 
7. Know about Sam Bowie
And Greg Oden for that matter.
 
8. Have a favorite hike
And pretend nobody else knows about it.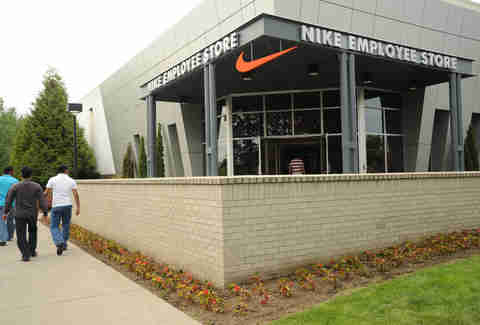 9. Have a friend who works at Nike, Adidas, or Columbia
Because the employee store is half-off!
 
10. Stop caring about shoes
The only fancy footwear in town are your new waterproof hiking shoes.
 
11. Develop a dietary restriction
Gluten intolerance? Dairy free? The more obscure the better.
 
12. Hate transplants
Seriously though, why would anyone move here? I should have been the last person allowed to do that.
 
13. Know how to say Couch and Glisan
"Cooch" and "glisten".
14. Own a bike (whether you ride it or not)
Duh.
 
15. Get caught in the MAX tracks
Swear off biking.
 
16. Feign ignorance when you're caught not paying for the MAX
What, there's no Fareless Square anymore?
 
17. Forget how to drive in the rain, blame it on Californians
Why is there traffic at 1pm because of a little drizzle? Must be someone from LA.
18. See a concert at Edgefield and fall in love with McMenamins
You tell your friends it's totally corporate, but you secretly find your neighborhood bar totally cute.
 
19. Take a day trip to the coast… in January
Because that's when it's the most beautiful.
 
20. Work in a restaurant
And give really shitty service.
 
21. Lament the closing of a bar or restaurant
Even though you haven't been there in more than a year.
22. Love to hate Voodoo Doughnut
WHY IS THERE A LINE FOR SHITTY DONUTS?!
 
23. Forage in your neighborhood
Why would anyone pay for rosemary?
 
24. Publicly criticize Portlandia... while privately watching Portlandia
It's cool, if you get caught just tell people you've loved Carrie Brownstein since Sleater-Kinney released Dig Me Out in '97.
 
25. Loudly decry gentrification...
... while drinking gourmet coffee in a gentrified neighborhood.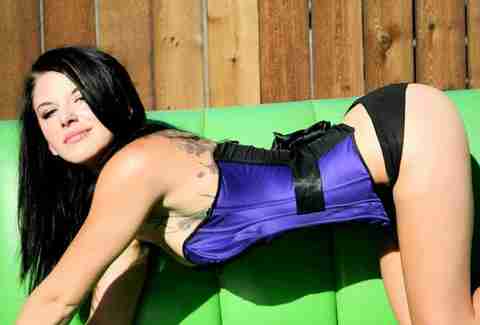 26. Engage in a mid-dance literary conversation with a stripper
Presumably at one of these places
 
27. Claim that a food cart is the best restaurant in Portland
To be fair, you were probably one one that serves booze when you said that.
 
28. Realize that you're never going to leave because there's no place better
Really, that's all it takes.
Sign up here for our daily PDX email and be the first to get all the food/drink/fun Portland has to offer.