We have Pop, Manu, Timmy, Tony, and the gang. We have Tex-Mex galore and a brewstillery. But we San Antonians also have issues -- 99 of them to be exact. Whether it's your daily gamble with life on 410, sweat-drenched undergarments, or pollen paint jobs, here is SA's definitive list of problems.
1. People who drive 30mph on 410
2. Fiesta isn't a city-recognized holiday
3. We aren't all BFFs with Spurs Jesus
4. Butt sweat
5. Scalding car seats
6. Summer never ends
7. Riverwalk filth
8. Is that smell the Riverwalk...
9. ... or butt sweat?
10. Local television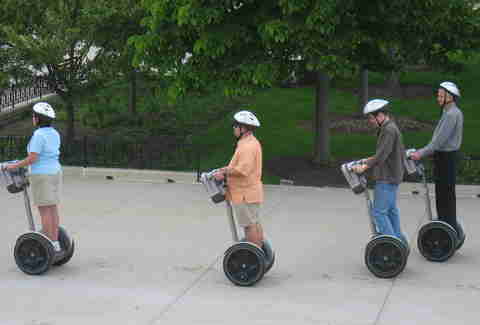 11. Gaggles of helmet-clad tourists on Segways
12. Segway tours are too expensive
13. People who drive 100mph on 410
14. Tourists on riverboats
15. Tourists pretty much anywhere
16. "This pizza is only 42in in circumference"
17. Downtown conventions with undeniable lanyard swag
18. Motorcyclists popping wheelies on 1604
19. Uber-less
20. SeaWorld
21. Stray dogs
22. Impossible to diet because tacos
23. Austin pals won't visit
24. Forever Austin's sidekick
25. Your best friend just moved to Austin
26. Your soulmate just moved to Austin
27. Parking
28. Any time Charles Barkley is in town
29. The San Antonio Raiders...
30. ... not happening
31. You can see the Rattler from Nordstrom
32. La Cantera on a Saturday
33. Craving Magnolia Pancake Haus on a Sunday morning
34. Hard water
35. Hard water stains
36. Wheels that fall off on 410
37. Fiesta Texas traffic on a Saturday in July
38. Thomas J. Henry commercials
39. Three-dimensional attorney billboards
40. Food deserts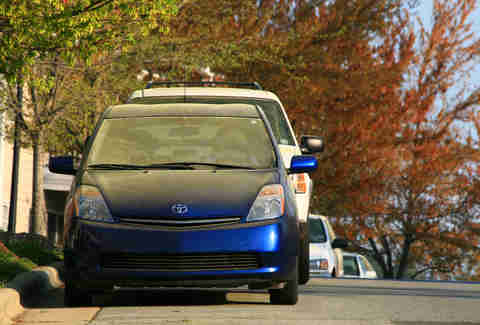 41. Pollen paint jobs
42. Paper-thin sushi samples...
43. ... we're looking at you HEB
44. Anyone who pronounces HEB like "héb"and not "H... E... B"
45. Online pornography consumption...
46. The Dominion
47. There are more "Go Spurs" flags than fruits and vegetables in your apartment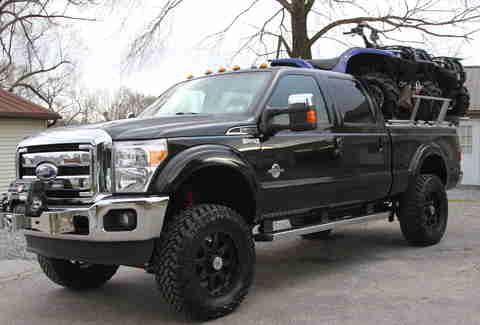 48. Your neighbor's truck is bigger than your apartment
49. Your neighbor's truck has more amenities than your apartment
50. 50 degrees on the way to work...
51. ... 100 degrees on the way home
52. "It's really hot today"
53. "It's really humid today"
54. Complaints about the weather
55. Obesity
56. Fireworks during a severe drought
57. Every resident was born here?
58. Public transportation
59. "Keep San Antonio Lame"
60. Nearest cup of coffee without a Starbucks logo is in Austin
61. Chaffing
62. All of our young people are leaving
63. Obligatory trips to the Alamo
64. Cedar Fever
65. City council
66. Pollen counts
67. No more Club Space...
68. ... or White Rabbit
69. Tinder game is weak
70. Your destination is at least 30 minutes away
71. Biblical floods...
72. Pronouncing Boban Marjanovic
73. Watching Manu take over a game...
74. ... and the roller coaster of emotions that follows
75. Coach Pop won't open up to us...
76. ... or share his wine
77. Timmy doesn't have a fashion line
78. The rest of the Spurs refuse to dress like Timmy
79. Kawhi has yet to be spotted at HEB
80. Where are you Kawhi?
81. The Spurs setting unrealistic expectations after the 2013/2014 season
82. $12 guacamole
83. Potholes
84. Pedestrians crossing 410
85. Getting trapped inside the TOA elevator
86. No more Tiago...
87. ... or CoJo
88. Chips and salsa that are not complimentary
89. Snakes
90. Road construction that takes years to finish (Fredericksburg and Medical)
91. Bars that don't dress your Mexican beer
92. No liquor on Sunday
93. Allergies will kill you
94. Getting the flu
95. Getting the flu and having someone tell you "it's just allergies"
96. Popular musicians skip us for Austin
97. Is every Thai restaurant closed on Sunday?
98. One too many margaritas
99. When the waiter doesn't ask if you'd like to start with queso
Sign up here for our daily San Antonio email and be the first to get all the food/drink/fun in the Alamo City.