Will lead to a morning of pain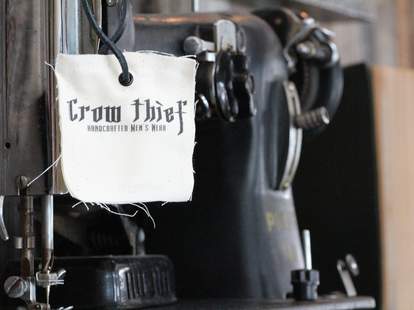 Instead of telling that tired, old joke about the sight-challenged cat, the wizard, and the avian smuggler walking into a bar, Crow Thief (and their South Park friends Alchemy and Blind Tiger Cocktail Co) are actually using said bar to throw a kickass party celebrating their first year of existence. Here's what to expect from the trifecta:
Crow Thief: They'll roll out 10-12 new looks featuring ###some###faked.jpg### never-before-seen techniques they'll be applying in-shop, and hand out swag bags to the first lucky few loaded with goodies like a limited-edition tee and Cowboy Code bag, plus a leather-bound book called "The Mentor" packed with dude-centric cocktail & food recipes, and a special place in the back for a "lady's phone number", but good luck finding one of those at An Evening of Gentlemen.
Alchemy: The mad scientists in the kitchen will be passing around some intense "street food" like the bacon-wrapped JTJ Dawg with charred shishito peppers, daikon, pico, crushed wasabi peas & an avocado crema on a black sesame bun, or ricotta/ oregano/ chive-stuffed Tempura Squash Blossoms, also what they called Mayim Bialik and another chick named Blossom when they were on a certain racket-sport team at Yale.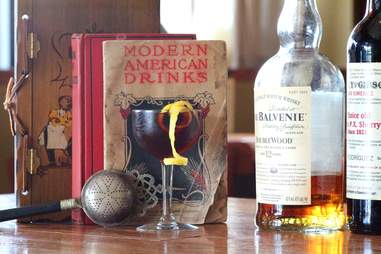 Blind Tiger: The Blind will be leading not-so-blind tastings of three premium spirits: Fortaleza Blanco, Glenfiddich 15yr, and Balvenie 12yr DoubleWood. They'll also be running specials on a feature cocktail for each hooch, including the Fortaleza/ lemon/ watermelon syrup/ maraschino liqueur/ fennel bitters "Needle and Thread", which just happens to be a favored pastime of the tired, old, and joke-less.