Swedes, East Asian street food, and Austrian beer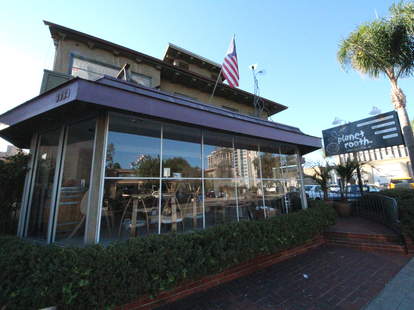 The Swedish master of barrel-based wares, Gustaf Rooth, is kicking off a live music series Saturday, filling his 100yr-old Craftsman house/gallery with friends (also, potentially: you!) for a smashing good time that will require restraint, if you don't also want to get smashed. So, aside from the free-thinking lady types who typically hang around art galleries, here are four more reasons to get thee to this shindig
The musical guest will be an award-winning singer/ songwriter whose blend of soul, jazz, funk, and blues can best be summed up by the word Souzzblunk, which should now be a thing.
Adding to his Barrelly Made It line, Gustaf will be debuting new wine tables made from assorted French/American oak staves, and premiering his new bourbon/ wine barrel smoker that -- in a marketing ploy described as "smart" -- he's calling the IQ.
Chef Rob Conaway of the soon-to-be-blowing-your-mind Meekong Kitchen will be using Gustaf's IQ's to smoke beef/chicken/veggies for some culturally disorienting East Asian Street Tostadas.
Keeping their friends close, and their friends with booze even closer, pals from Trumer will be handing out brews, BlueFoot Lounge and Soda Bar will tap a TBA keg, and Chef Christian Gomez from Whetstone Wine Bar will be putting you in a free-thinking mood by pouring some of his favorite bottles.