San Diego Event of the Week
If you love horror movies, you have to get tickets for the Great Horror Campout. On both the 15th and 16th, spend 12 hours camping out overnight and getting the crap scared out of you. You can choose the level of engagement by which tent area you book, and you can use the safe phrase "I want my mommy" whenever you just can't take it anymore. Bring your sleeping bag, pillow, a flashlight, and you'll definitely want to pack a few extra changes of underwear.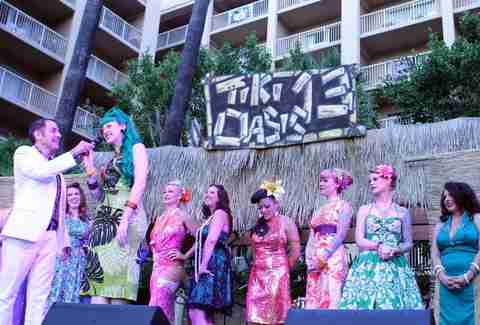 All Weekend: Tiki Oasis 14 is back again with their beat-tiki art, music, literature, and mixology events going on all weekend from August 14th-17th at the Bali Hai and the Crown Plaza Hotel. Check out the schedule on their website to get the skinny on the vintage car show, live music, burlesque performances, and more.

Continue Reading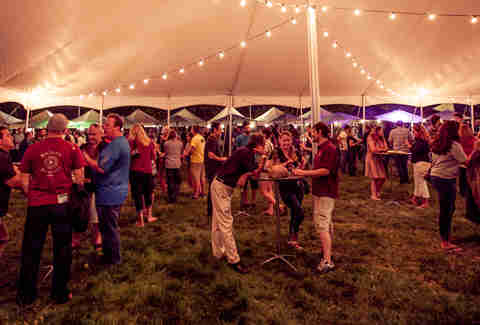 All Weekend: On August 15th and 16th, Stone Brewing Co. is having their 18th Anniversary Celebration & Invitational Beer Festival at California State University San Marcos. All of the profits from the celebration will go to several SoCal charities. Things get started on Friday with a brewers reception from 6-9pm, where you can sample beers while mingling with brewers. The beer festival will begin on Saturday with the first of two sessions starting at 11am and the second at 3pm. Tickets include a commemorative glass and 15 3oz samples of over 100 beers from more than 50 breweries.
Saturday, August 16th: Hiatus Lounge's Tequila Fest starts poolside at 4pm with premium and unique tequilas along with a taco bar. A $10 ticket gets you a passport to taste all the tequilas available. A full passport will get you an entry into a drawing for unique bottles of booze, swag, and more.


Saturday, August 16th: Head to the Del Mar Racetrack from noon-6pm for the 4th Annual Gourmet Food Truck Festival. They are expecting 50 food trucks like Devilicious, Mastiff Sausage Company, Super Q Food Truck, and more. Admission to the festival is free with your $6 admission to the racetrack.