5 things you must do in San Diego this weekend
San Diego Event of the Week
Golden Hill Park will be taken over by costumed bikers starting at 10am on September 27th. New Belgium Brewing Company's Tour De Fat is coming to Golden Hill Park with bikes, live music, crazy costumes, and (of course) beer, to raise money for SD non-profits. After the costumed bike parade (beginning and ending in Golden Hill Park), there'll be a slow ride race, a 1,000-person dance contest, and further shenanigans.
Saturday, September 27th: Sign up to let Marine Corps drill instructors whip you into shape on a 3 mile run through obstacle courses used only by Marine Corps Recruits. There will be 40 obstacles, including tunnel crawls, log hurdles, wall climbs, and push up stations... not to mention, drill instructors will be yelling at you every step of the way.

Continue Reading
Spirits of Mexico
Sunday, September 28th: The largest and most prestigious Mexican spirits tasting event in the country is coming to the Del Mar Fairgrounds from 3-7pm. The 11th Annual Spirits of Mexico Festival (it works on so many levels!) will have more than 65 brands of Mexican liqueurs and tequilas for you to taste, along with dancing, live music, a silent auction, and a cocktail challenge.
Saturday, September 27th: Karl Strauss Brewing Company is celebrating their 25th anniversary and Oktoberfest with 25 beers on tap, hot pretzels, authentic German food, VIP brewery tours, live music from The Young Wild, AND commemorative beer steins (in case your memory is a touch hazy). The stein and a fill come with your $15 ticket! Also, be sure to try their fall seasonal Oktoberfest brew.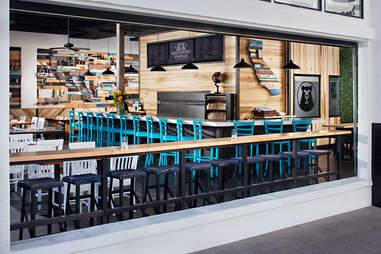 Waypoint Public
Wednesday, October 1st: Waypoint Public is turning one and they're celebrating with 15 of the rarest beers that they can find. Every day at 4pm from the 1st-15th, Brian Jensen is bringing a different rare beer to Waypoint's taps with a complimentary food pairing from Chef Amanda Baumgarten to go along with it.