San Diego Event of the Week
At 10am on Saturday and Sunday, the 6th Annual La Jolla Art and Wine Festival is taking over a half-mile stretch of Girard, from Prospect St to Torrey Pines Rd, with 150 artists, a silent auction, live entertainment, gourmet food, and a beer & wine garden. On Saturday night, the BraveCort Brewfest will be going on from 8-11pm, with beers from a dozen local breweries and a Bavarian beer stein-holding contest, so hopefully your beer muscles are in working order.
Thursday, October 9th: The Wood is celebrating four years of partying in PB with tray-passed apps and a hosted bar from 9-11pm. Then, from 11pm to close, the bar is serving $3 U-Call-Its. Email guestlist@thewoodsd.com to get yourself on the list. Continue Reading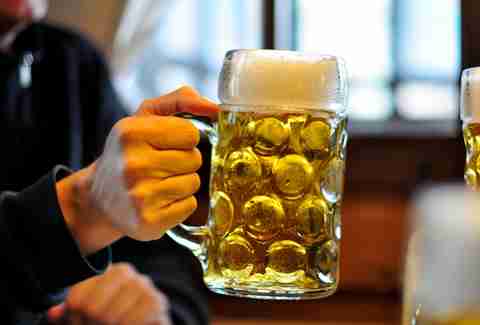 Friday, October 10th - Saturday, October 11th: Get ready for two days of beer, brats, and lederhosen at the OB Oktoberfest this Friday and Saturday. Things get started at 4:20pm on Friday at the intersection of Newport Ave and Abbott St with live music, German beer tastings, and the Ms. Oktoberfest semifinals. On Saturday, the festival kicks off at 9am with more live entertainment, plenty of food, the Ms. Oktoberfest finals, all kinds of contests (bratwurst eating, balloon blowing, stein holding, sausage tossing), and the beer garden opens at 11am.


Sunday, October 12th: Now in its 20th year, FESTA 2014 is celebrating all things Italian on the streets of Little Italy from 10am-6pm this Sunday. Musicians will keep you entertained on several stages throughout the neighborhood while you indulge in all the pizza, pasta, and tiramisu you can eat. There will be a grape-stomping competition, a bocce ball tournament, and other Italian-ness going down throughout the day.
Wednesday, October 15th: After undergoing a major overhaul, Indigo Grill in Little Italy is throwing a grand re-opening party from 6-9pm. There will be live entertainment, and most importantly, cocktails and menu tastings. Proceeds from ticket sales go to Big Brothers Big Sisters of San Diego.