We all know there are plenty of reasons people should be jealous of our lives in San Diego, but just in case everyone else needs a reminder of why we're so awesome, here are 18 reasons you should be green with envy. Plus, we just want to brag a little. Jealous yet?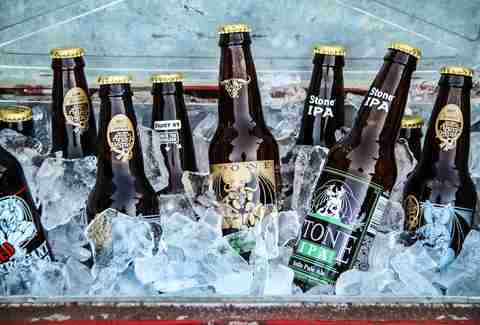 This is a beer lover's heaven
If you love beer (and who doesn't?), you couldn't pick a better place to be right now than San Diego. Our craft beer scene is booming and shows no signs of slowing down anytime soon. Cheers to that!
 
The weather is beyond impeccable
Practically every day in San Diego is beyond perfect. It's like summer all year long. We even conveniently cram the few cloudy days we do have into a single month. May can be a little gloomy, but the clouds typically burn off by noon, and nobody's awake before then anyhow. Because they've been out partying. Because it was so nice outside!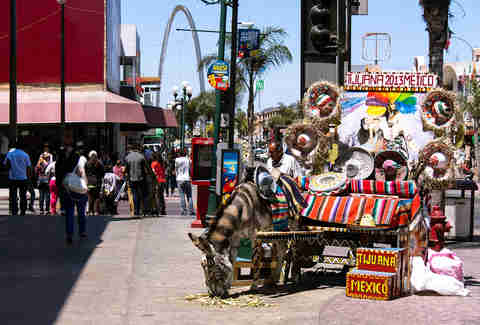 Mexico is just a day trip
We don't have to travel far for a taste of Latin flavor. A quick trip across the border promises plenty of culture, plus all the tacos and tequila you can handle.
 
Punctuality is merely a suggestion
Running late? Don't sweat it. It is perfectly acceptable to be 15 minutes late to any engagement in this city. Chances are that nobody will even notice because they're going to be later than you are. In fact, they probably haven't even left the house yet.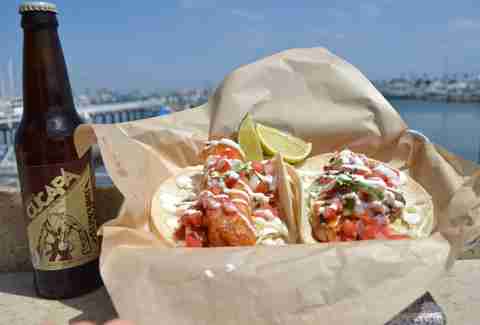 This is fish taco heaven
Everyone loves tacos, and fish tacos are the unofficial official food of SD. Every place has its own particular spin when it comes to ingredients, but you can reliably inhale a transcendent fish taco on just about every corner in town.
 
We're so pretty
Despite our diets consisting of mainly beer and tacos, San Diego is still home to some of the best-looking humans in the USA. Must be all that sunshine and fresh air -- and all that pressure to keep up.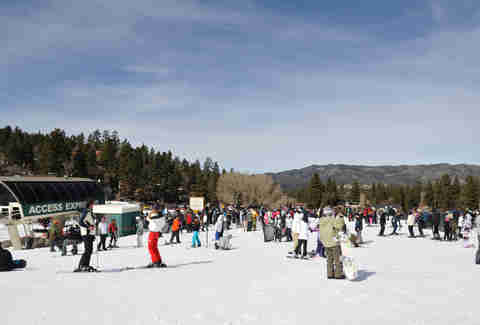 You can surf and snowboard in the same day
San Diego is in a prime location for outdoor enthusiasts. If you time it just right you can have a morning surf at the beach and an afternoon shred sesh in Big Bear all in the same day.
 
There's a steady flow of new blood
This is the place to be if you're a people person. There is always a fresh batch of tourists, students, and transplants to make friends with.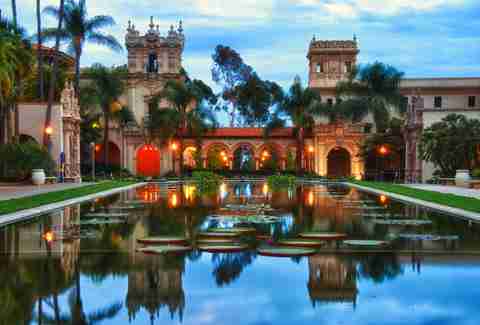 We have Balboa Park. You don't.
Right in the middle of the city we have a massive historical oasis full of culture, hiking and biking trails, one of the best zoos on the planet, festivals, and performers.
 
Vacation is every day
Since San Diego attracts so many tourists, living here is like being on a vacation every day. We have gorgeous beaches, mountains to hike on, and there is always a festival, party, or event going on somewhere in town.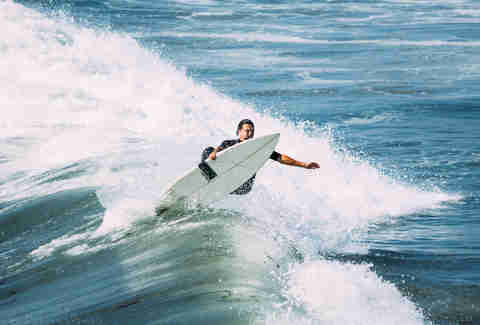 The surfing even benefits non-surfers
You can surf year-round at some of the most beautiful beaches in the country. Even if you don't surf, no man or woman is going to complain about the countless good-looking surfers running around here.
 
We have the real Comic-Con
You don't have to be a nerd to know that Comic-Con is an experience of a lifetime. Every year the event transforms downtown into a spectacle of cosplay, celebrities, and over-the-top attractions.
Our zoo is better than yours
The San Diego Zoo is one of the best in the entire world and at 100 acres, it's also one of the largest. It houses over 3,700 animals including rare and endangered species, plus more than 700,000 exotic plants. That is a lot of plants!
 
Day drinking is beyond acceptable
Getting your buzz on during the day is not only accepted, it's encouraged pretty much anywhere you go. From early-morning happy hour deals and brunch specials to taco Tuesdays that invariably turn into hair-of-the-dog Wednesdays; you can find a reason to get your day drinking on all over town.
You can't get California burritos everywhere in California
They're called California burritos, but they should really be called San Diego burritos. You can find these on just about every corner in this city along with those fish tacos I was talking about. There is some debate on where this burrito full of French fries, carne asada, cheese, guac, salsa, and sour cream actually originated, (Albuquerque? WHAT?) but every San Diegan knows the truth.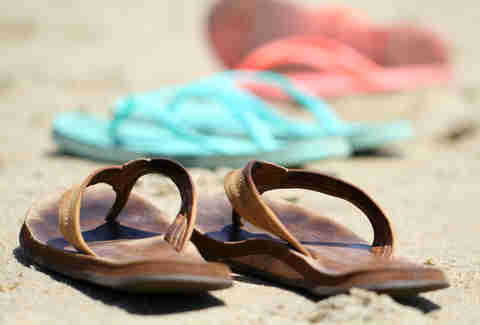 Real shoes are never necessary
It doesn't matter if you're at the local bar or a wedding; if you MUST wear shoes, flip-flops are always an acceptable form of footwear.
 
We're the freshest
Thanks to our farmers' markets you can get the freshest, locally grown fruits and veggies any day of the week around here.
SeaWorld has fireworks ALL THE TIME
Every night of summer is like the 4th of July in SD thanks to the SeaWorld fireworks show. You can see this impressive display (or at least hear it) from pretty much anywhere in the city for free.
Sign up here for our daily San Diego email and be the first to get all the food/drink/fun in town.