The lucky people who get to call San Diego home can be thankful every day for our great city, incredible weather, and beautiful beaches. However, the wonder of San Diego reaches well beyond city limits. Here are 12 reasons why even the poor souls who don't live in San Diego need to be thanking us.
1. WD-40
Headquartered in San Diego, WD-40 has been ridding the world of annoying squeaks and aiding people with all their lubrication needs since 1953.
Recommended Video
Please Don't Hang Up: The Best BBQ & Barcade in Dog-Friendly Kansas City
2. Taylor Guitars
Taylor has been manufacturing guitars in San Diego since 1974 and not only do they make some of the best sounding guitars, they are also responsible for creating the first major innovation in the construction of an acoustic guitar in 100 years. All sorts of famous musicians, from Prince to Jewel, play Taylors. By the way, you can thank SD for Jewel, too. She was discovered in a local coffee house, probably while playing a Taylor.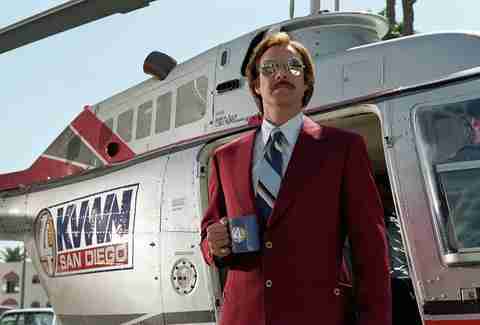 3. Anchorman
Don't act like you're not impressed.
4. Top Gun
San Diego provided the beautiful backdrop for Maverick to tear up the streets on his Ninja and take everyone on the highway to the danger zone, not to mention the most awkward (yet iconic) beach volleyball game EVER.
5. All the beer
The world would be a sadder, less-hoppy place if San Diego kept all its amazing beer to itself.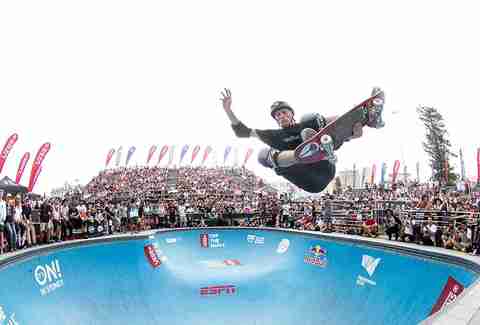 6. Tony Hawk
The word "legend" only begins to describe Tony Hawk. After turning pro at 14-years-old, he became the first to ever land a 900 at the X Games, has won more competitions than any pro-skater ever, has his own series of video games, and is one of the highest paid action-sports athletes in the world. That just scratches the surface. Now his company, Birdhouse, is located right in Vista.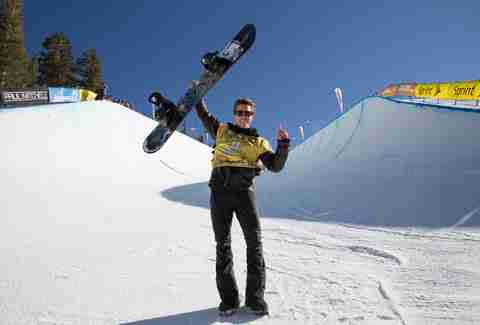 7. Shaun White
Speaking of legendary award-winning athletes... Shaun was born in San Diego in 1986. He has two Olympic gold medals, an X Games record for gold medals and highest overall medal count, he's won 10 ESPY awards, and he's done a bunch more incredible stuff despite not having hit his 30th birthday yet.
8. Hot Dog on a Stick
Next time you have the munchies at the mall, remember to thank San Diego. Hot Dog on a Stick started in 1946 and has grown into more than 100 locations in 11 states. Their uniforms might be a fashion disaster, but they still make a mean lemonade.
9. Hua Mei
The world fell in love when Hua Mei was born at the San Diego Zoo in 1999. She became the first giant panda cub to survive and grow to an adult in the United States. Hua Mei was moved to China in 2004, but has since done her part in perpetuating the dwindling species by giving birth to almost a dozen baby pandas over the years.
10. Dr. Seuss
Everyone's favorite nonsensical rhyming author did some of his best work in San Diego. Dr. Seuss moved to La Jolla in the 1940s and lived there until he passed away in 1991. The Cat in the Hat, Green Eggs and Ham, How the Grinch Stole Christmas and many of his other famous children's books were published while he was living in SD. If you take notice of the rather interesting plant life in San Diego, you can guess where he probably got the inspiration for his weird characters and illustrations.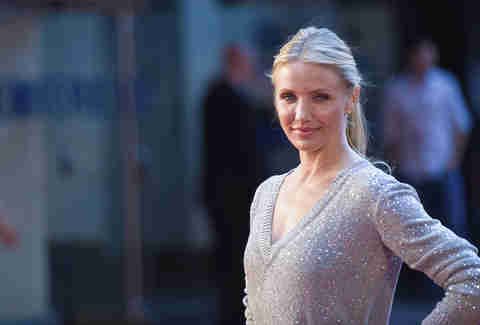 11. Cameron Diaz
You're welcome.
12. Dr. Bronner's Magic Soaps
Dr. Bronner's has been keeping people clean with its products for 150 years. The soaps are certified fair trade, organic, GMO-free, and cruelty-free -- plus, they are biodegradable, vegetable-based, and come in 100% post-consumer recycled plastic bottles. It's the kind of company that the entire planet can be thankful for.
Sign up here for our daily San Diego email and be the first to get all the food/drink/fun in town.