San Diego Event of the Week
Brian's 24 downtown is celebrating five years of business with a Pancake Monster Challenge eating contest Thursday from 6am-noon. It's $29.99 to enter, but its free if you actually finish the monstrosity made of three fried eggs, five hotcakes, four strips of bacon, two sausage patties, an eight ounce ham steak, and an eight ounce country fried steak all served on a bed of special home fries. Brian's 24 will donate $5 from every entrant, $50 for everyone who finishes, and an extra $500 if more than five people complete the challenge -- plus 10% of all sales for the day -- to the Humane Society.
Thursday, February 6th: Mingle with farmers, fishermen, beekeepers, industry experts, and produce specialists during Chef Greg Frey Jr.'s Land to Linen Dinner at the Bluefire Grill starting at 6:30pm. Dinner will feature a seasonally inspired family-style menu with ingredients from local purveyors and wine pairings from BlueFire's sommelier.


Continue Reading
Sunday, February 9th: Be at Blind Lady Ale House at 11:30am with a blank/generic growler and embark on a 26-ish mile (round trip) mystery bike ride. There's a mystery destination, somewhere towards the ocean, where you will most likely be able to sit outside and enjoy a cold one and a mystery gift that they'll give each rider. More (but not much more) info here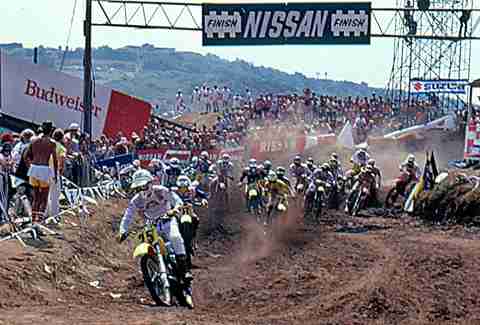 Sunday, February 9th: If you'd rather watch other people on bikes, the Carlsbad MX Reunion 2 is going down from noon-5pm at the Carlsbad Raceway, featuring MX legends, a vintage bike show, food, and brews from Iron Fist Brewing Company.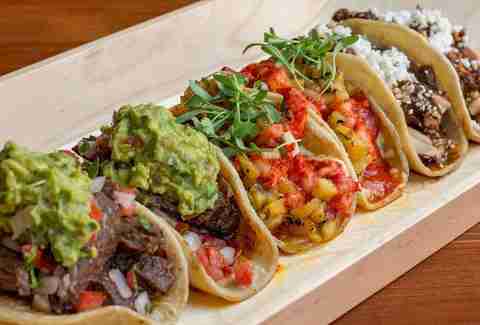 Tuesday, February 11th: Come to Blind Burro every Tuesday in February from 6-8pm for a taco competition where top local chefs will be battling for the title of best taco. Isabel Cruz from Barrio Star/Isabel's Cantina PB and Rich Sweeney from R Gang Eatery are up against each other this week. Admission is free and you can taste the competing tacos and cast your vote for $6 or get them with a beer pairing for $10. More info here