San Diego Event of the Week
Watch Warren Miller's Ticket to Ride in the tasting room at the Green Flash Film Series' first screening of the year from 630-9pm on January 27th. They will be holding a raffle for a luxury ski vacation (you know you're tired of being warm) benefitting The Miracle League of San Diego, plus other Green Flash prizes. Patty Melt food truck will be on site with grub during the movie. Grab tickets here
Recommended Video
Hopsy Gives You Fresh Beer From the Tap in the Comfort of Your Own Home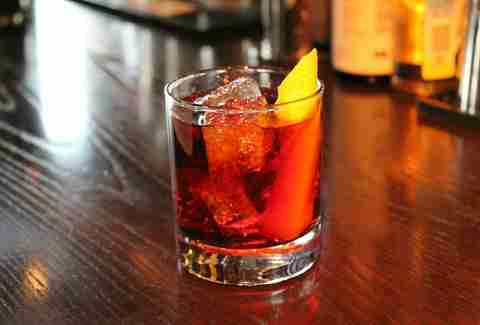 Thursday, January 23rd: Saltbox Chef Jeremiah Bryant and Master Mezcalier Jen Queen are hosting their first dinner collaboration of the year. They're putting together Oaxacan-inspired pairings like chapulines (that's flash fried-grasshoppers!) with drinks like a Del Maguey Vida cocktail with lime, chili, beer, and a salted rim. Other courses that don't include insects include grilled prawns and tamale "Oaxaqueno". Call 619.515.3029 for reservations and preview the menu here.

Continue Reading
Saturday, January 25th: Check out the California Grey Whale migration at the 6th Annual San Diego Big Bay Whale Festival being held at the Port Pavilion on the Broadway Pier from 11am-3pm. There will be live music, more than 30 vendors there to feed you, and giveaways. Oh, and MIGRATING WHALES!
Sunday, January 26th: Canine sausage truck Mastiff (canine NAMED, not, ugh why would you even think that?!) is celebrating its one year anniversary at Societe Brewing Company from 1-6pm. Among the festivities will be the one-day-only return of the Three-Way Pork sandwich, with braised pulled pork, crispy belly, and herb-stuffed tenderloin along with an apple & mustard glaze.
All Weekend: Newly opened E Street eatery ACME Southern Kitchen is ready to fill your comfort food cravings (and presumably sell faulty explosives to coyotes) with the likes of fried chicken biscuits and grilled meatloaf sandwiches, sided with red beans & rice with andouille, mac & cheese, or garlicky collard greens.