Because you've been Joansing for a good excuse to combine your love of cartoons with drinking Manhattans in a museum, you're gonna wanna hit up this 60yrs-of-MAD-Magazine-celebrating fete tonight at TCAM. Themed after a certain revolves-around-an-advertising-agency show set in the 1960s, the party'll feature dapper dudes pouring the aforementioned cocktails, artists rendering you old-school newspaper ad-style, and, if you and a friend Don period attire, a 2-for-1 entry -- likely because they Peggyed you as someone who likes a good deal.
Recommended Video
This Is the Coolest Way to Park Your Car
Previous Venue
Next Venue
Venue Description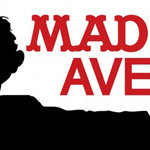 1. Cartoon Art Museum
655 Mission St, San Francisco, CA 94105
All of those Saturday mornings you spent watching your cartoons and Sundays reading the 'funnies was not time wasting brain cells, it's art. There's even a museum dedicated to preserving your favorite characters. San Francisco's Cartoon Art Museum celebrates cartoon art in all its myriad forms and is home to over 6,000 pieces of original and animation art.