Defend Your Shitty Hometown: Fresno
Editor's Note: California has its fair share of pretty crappy places (hi, Modesto!), but like Old Man Marley in Home Alone, sometimes they aren't actually as bad as they look/didn't murder their entire family. Today, we're giving an actual native a shot at defending one of the crappiest: Fresno.
Just like the kid in Johnny Cash's "A Boy Named Sue," I grew up a little tougher thanks to the constant taunting I've endured, being from Fresno. Telling people where I'm from always feels more like a confession than a casual sharing of personal history. After saying "Fresno," everything changes. Eyebrows are raised. Laughs ensue. Pity follows. Okay, so some of that pity is warranted -- maybe our deputy police chief was arrested on drug charges. And maybe Men's Health ranked us as America's Drunkest City. And sure, after living in the 559 for more than 16 years, you're going to see a lot of legit teardrop tattoos and you'll hear a thing or two (or three... or fifty) about meth-making.
But Fresno is far from being California's butthole or armpit or whatever other sweaty body part people are calling it nowadays. And I've got 11 reasons to prove it.
You can afford to live here
This could very well be Fresno's biggest win over California's so-called "good" cities. Young people even buy homes here! Really! When I paid a grand a month to live in a tiny SF room with no kitchen or bathroom, I could have instead been living in a three bedroom home to myself in Fresno where I'd use one of those rooms to stack all of the cash I saved not living in the Bay Area.
The Mexican food. Ohhhhh, the Mexican food.
The 559 is literally teeming with taquerias. No matter what part of the city you're in, there's 100% always some good guac nearby. And guess what, you're not going to pay $18 for a tostada either (I'm looking at you, Gracias Madre.) Late-night Robertito's are practically a rite of passage for Fresnan youth (oh no, not because it's very good, but because it's open late, cheap, and usually the best bad idea).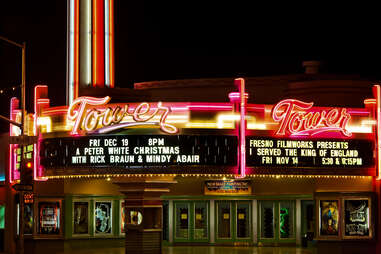 We have our own little Oakland, thank you very much
And it's called the Tower District. Despite Fresno's image of being a suburban sprawl/farmland mashup, a little indie pocket of the city has been blossoming here for years with unique shops, great food, interesting festivals (Rogue Fest, FTW), and awesome vintage neon signage (read also: Instagram-friendly). Most important though? The Tower District's hipsters are, on average, much less pretentious than Oakland's. YEAH, THAT'S RIGHT, I SAID IT.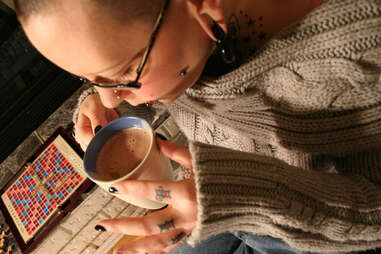 It's never that cold
Words like snowpocalypse and snowmageddon aren't in a Fresnan's vocabulary. While New Yorkers are dealing with the nightmares of scraping ice off car windows or shoveling snow out of driveways, we're doing totally fine with, like, one peacoat. Our mild winters are cold enough to enjoy sipping hot chocolate by a fireplace and wearing ugly sweaters, but warm enough to still go outside without getting frostbite.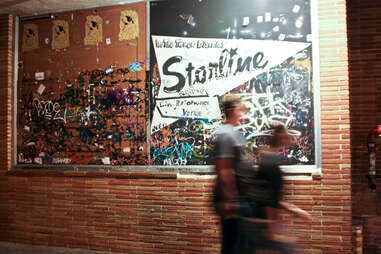 The bars don't suck!
There's nothing very classy going on in Fresno's nightlife scene, but there are a lot of opportunities to throw some drinks back and run into everyone you went to high school with (#nostalgia). Habanos boasts "15 years of hazy memories," The Starline is a pretty decent dance spot, and Sequoia Brewing Company is perfect if you want to lay low with friends and something hoppy.
It's the breadbasket of the nation
So maybe stop biting the hand that feeds you?? Talk all the shit you want on Fresno, but you've probably eaten quite a bit of our delicious bounty no matter what part of the country you live in. And NEWSFLASH, you locavores: "Local" usually means that something was grown within 400 miles of wherever the hell you're eating. So those strawberry pancakes you brunched on in LA? Probably made with berries grown by us.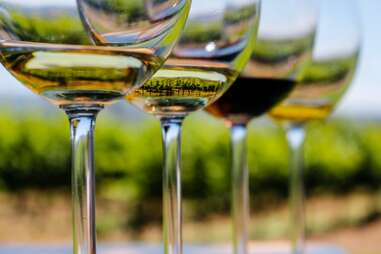 Wine taste without spending infinity dollars
*Cough* *cough* Napa *cough* we're specifically referring to Napa...*cough*. Fresnans don't need to blow money on a trip to Napa to enjoy some damn fine wine tasting. We have access to burgeoning Central Valley wineries that are just as fun to get accidentally day drunk at. Bonus points: they're nowhere near as pricey as the wine country up north.
Cher lived here
The ageless songbird and autotune OG behind hits like "Believe" spent some formative high school years in Fresno -- that has to count for something, right? We're also responsible for raising some other heavy hitters like Kevin Federline, Kip from Napoleon Dynamite (aka Aaron Ruell), and about nine million NFL players.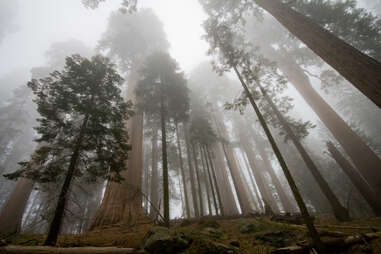 Outdoor adventures are stupid close
Shaver Lake, Huntington Lake, Bass Lake: the Central Valley's lake game is strong. In just an hour or two, you can find yourself in a woodsy wonderland like the Sequoia National Park. If you ski or snowboard near Fresno, you can forget about pricey lift tickets. A day at nearby China Peak isn't going to cost you a fortune and it's a hell of a lot less crowded than Tahoe. Yeah, that's right. COME AT ME, TAHOE BRO.
Our tri-tip sandwiches are unreal
If the city of Fresno had an official dish, it would definitely be the tri-tip sandwich. You like those, DON'T YOU?? The iconic meat needs no love from Michelin -- it's garnered enough respect from Fresnans raised on the saucy steak sandos at Dog House Grill or The Meat Market.
You can get weird at a massive civil war reenactment
Now that Burning Man has gone mainstream, get in on the ground floor of the next event to earn you hipster bragging rights: put your mason jars to good use and make your way to Fresno's "Civil War Revisited," aka the best place to drink moonshine next to a kid churning butter. Smoke cigars, high five Abe Lincoln, and eat baked beans all while looking like you're in a Mumford & Sons music video. If you're not wearing a top hat in your next profile photo, you're doing it wrong.
Sign up here for our daily San Francisco email and be the first to get all the food/drink/fun SF has to offer.
Natalie is a freelance writer and photographer very literally sweating her way through life in Southeast Asia. When she isn't taking chances on the street food, she can be found posting about life abroad on Twitter and Instagram at @NatBCo.