Say someone offered you a free day to go out and do whatever the hell you wanted. You'd probably jump for joy -- or at least pump your fist for joy -- but then after that, you might find yourself paralyzed, because there are just too many possibilities. To help shake you out of it, we put together a list of some of the greatest ways to have the most killer SF day possible.
Have A Bottomless Good Time
The Cove On Castro Café serves up bottomless mimosas. All day. You weren't planning on getting anything accomplished this afternoon, were you?
Pig-Out Outside
It's not a day-off without outdoor eating. Hit Arlequin Cafe's flagstone back patio while you tranquilly masticate the macaroni pasta with gruyere, Grana Padano, and aged cheddar cheese.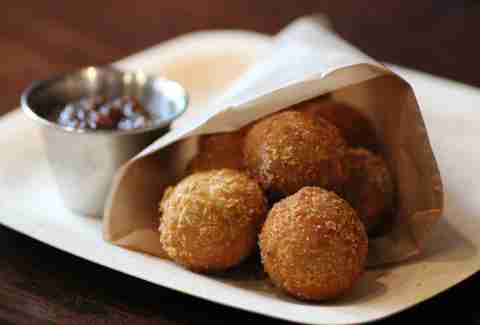 Tap The Day
Park your bike outside on sidewalk racks and prepare yourself, because every single wine At Jamber Wine Club is on tap, like their red blend that's a "celebration of the people". Continue the celebration with the Parmesan and rosemary Mashed "Potater" Tots with bacon or cranberry jam because spelling is inversely proportional to deliciousness.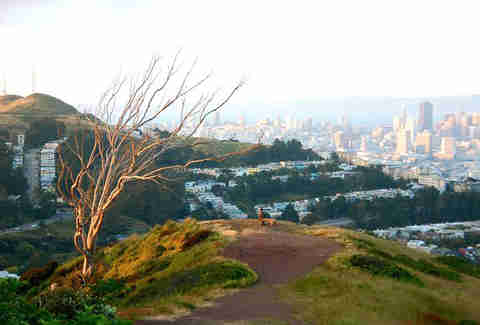 Conquer Mountains
Strap on your hiking shoes for the 928-foot climb at Mound Davidson Park (the highest natural point in SF). Once you reach the top, enjoy Clint Eastwood's view from the classic Dirty Harry chase scene that ended here. Film history, baby.
Get Some Air
Always dreamed of acting out Dodgeball scenes but with trampolines? Now's finally  your chance at the House of Air, an indoor trampoline park snuggly planted inside a 1921 Crissy Field aircraft hangar. The park offers 67 competition-grade spring beds, plus, best part: Trampoline Dodgeball. And that's a weird dream, dude.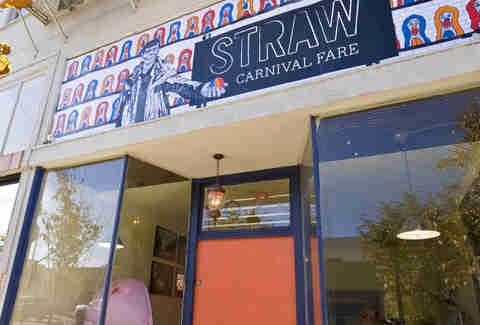 Tilt Your Whirl
Because what better time to grub-out at a carnival-themed eatery? Demolish Straws' decadent peanut butter pie with chocolate crust, mousse filling, and pieces of candied bacon while taking your seats in formally functional tilt-a-whirl cars.
Putter Around
There's scientifically no better way to spend idle hours than mini golfing. Take the afternoon trying to escape the Alcatraz hole and 17 other San Fran-themed greens at Subpar Mini Golf. If you get bored, spend the rest of the day on the arcade games, ping pong & pool tables, or slot car racing.
Go Off The Grid
Take advantage of San Fran's food truck scene with the dudes who impose order on the mobile masticating chaos, Off The Grid, whose schedule of trucks (like Belly Burgers, Red Sauce Meatballs, and Bombzies BBQ) just created the itinerary to your perfect day.
Dominate Dominoes
Welcome to the boneyard, El Garaje Urbano. Spend your day in a dimly lit garage attached to La Urbana playing dominoes, tippling a sweet and smoky Mezcal raspberry punch, and enjoying the unlimited chili-lime popcorn.