How Romotive founder Keller Rinaudo does SF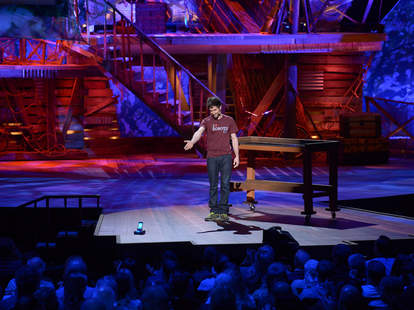 For a professional rock climber who's scaled sheer faces from China to France, Keller Rinaudo knows a hell of a lot about robotics, first studying biological computers at Harvard, then founding San Francisco-based Romotive: makers of a tiny guy named Romo who, powered by a smartphone microprocessor, rolls around making facial expressions so endearing he could single-handedly resurrect the Short Circuit franchise. We asked Keller to tell us who in SF impressed him the most with their own fearless innovation. Here's what he came back with.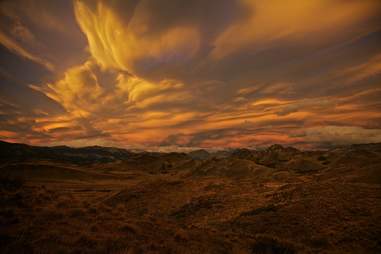 Innovative Preservation:Conservacion Patagonica
Shop at that Patagonia flagship on North Point, and you'll be mightily helping local environmental causes (if you really want to be a Friend of the Urban Forest, buy that Kiragg shirt in dark walnut). Contribute to cousin-cause Conservacion Patagonica, and you'll be enabling the protection of the 650,000 wild Chilean acres you can see in the picture above. "It's an incredible model for companies that want to create profits and drive social or environmental change in the world at the same time".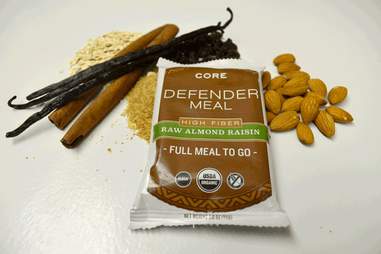 Innovative Nosh:CORE Foods
100%. That's how raw the ingredients are in these organic replacement meal bars, and how much of the profits go to charity. The guy who makes them, Corey Rennel, studied nutrition at Harvard, competed on Discovery's Last Man Standing, and once caught anthrax from a sheep, all of which led to him, as Keller explains it, "setting out to not only change the way that people eat, but also the way that businesses give back to the communities that support them". Grab this Warrior Meal discount and find 'em at Whole Foods before that sheep finds you.
Innovative Fitness:CrossFit Marin
"This tiny gym is redefining what it means to work out -- and Roger turns it into an adventure", says Keller. How? Instead of just Crossfit, they incorporate gymnastics, parkour, and even something called Ninja Warrior so that guys like you can "learn every kind of movement and establish full body awareness". Ironically, you will never be aware of where your Ninja Warrior instructor's body is, because he's a ninja.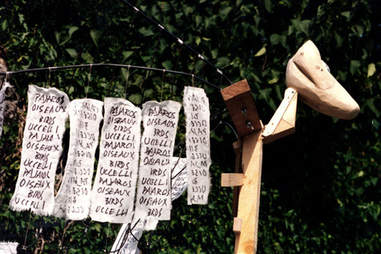 Innovative Art:Jorge Bachmann
"Jorge is an evangelist for all the extraordinary sounds in our daily lives that we never pay attention to or appreciate -- he creates sound sculptures that are mind-bogglingly familiar and alien at the same time". If sound isn't your thing, he also does visual art.
Innovative Belly Fillers:The Little Chihuahua
Sometimes it's the little things. Or the big things. Or the medium things. That's why this sustainably sourced tucked-away gem offers its burritos in sizes to please everyone, from Baby, to Regular, to Super, to Super Baby, which is basically Regular for people who hate thinking of themselves as regular.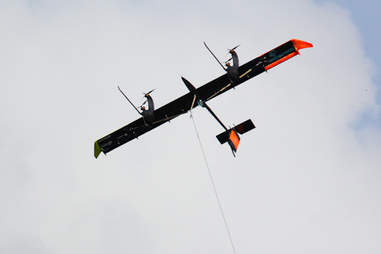 Innovative Power:Makani
"Few things can possibly be cooler than flying wind turbines", says Keller of the nimble, SF-made beasts you'll soon be seeing up in the skies over the Bay, thanks to Makani being snatched up by a suddenly IRL-focused Google. The deal: wind farms are ugly, and the air higher up moves faster anyway. These things "take off like a helicopter, fly like a kite, and add power into the grid", coalescing into "flying wind farms that could fundamentally change how we harvest wind energy". If you're still, like, "what?", watch these vids.
Innovative Fuel: Sightglass Coffee
You can't dream up charmingly lifelike technological best friends without lots of caffeine. This is the place to get it.