SF, according to the peninsula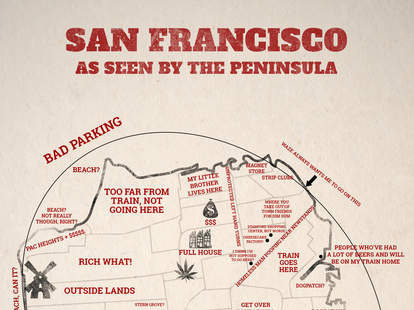 If you live in San Francisco, you probably have a pretty good grasp on what's what in the city. If you live 30ish minutes south of it, though? Well, let's just say things get a little more skewed. To give you an idea of just how much, here's a map of what SF looks like, according to people on the peninsula.
Scroll down for the whole map, plus click here to make it more bigger.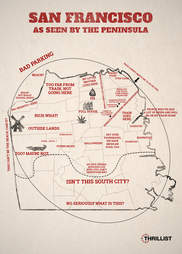 Sign up here for our daily San Francisco email and be the first to get all the food/drink/fun SF has to offer.