Just when you thought you had seen and done everything this city has to offer, some super-handsome city guide (us!) comes along and tells you that you're wrong. And Tyler MacNiven -- owner of West of Pecos, former The Amazing Race contestant, and co-founder of SF Secrets -- has the proof.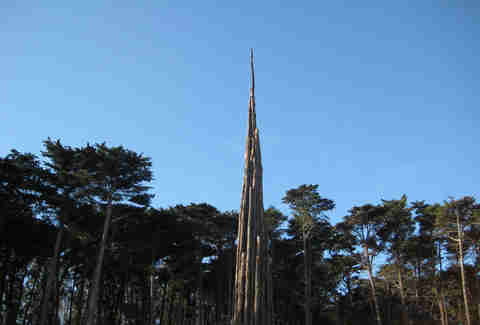 The Presidio
A 100ft-tall art installation off of Arguello Blvd on Bay Area Ridge Trail in the Presidio, this thing is made from 38 large cypress trunks that had originally been cleared to make room for new growth, before being fastened together by "legendary forest art-man Andy Goldsworthy" into a new tower.
Golden Gate Park
You know there are buffalo (wait... you do know that, right?), but you probably don't know there are these pools over by the Golden Gate Park Fields, which MacNiven describes as a "great place to practice your fly fishing without the hassle of flying to Montana". WHY IS THERE SO MUCH HASSLE GETTING TO YOU, MONTANA?!?
Noe Valley
Every December 12th-25th, Tom Taylor and Jerome Goldstein bring Noe a 65ft, brilliantly illuminated Christmas tree. Oh and also, "human-sized teddy bears, bathroom-sized presents, and a nightly visit from St. Nicholas himself".
4. The Owl Man
The Mission
You've seen the window full of owls right by BiRite on Dolores and 18th; that's not a secret. What you haven't seen is INSIDE of George Heymont's house. Until now. You're doing God's work, Tyler. God's work.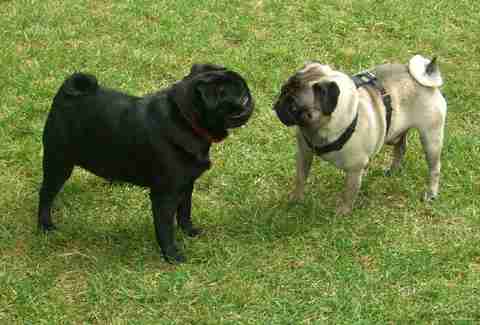 5. Pug Sunday
Alta Plaza Park
At 2:30pm on the first Sunday of every month, everyone in SF with a pug goes to Alta Plaza Park. Really. "It's basically the pug version of Woodstock."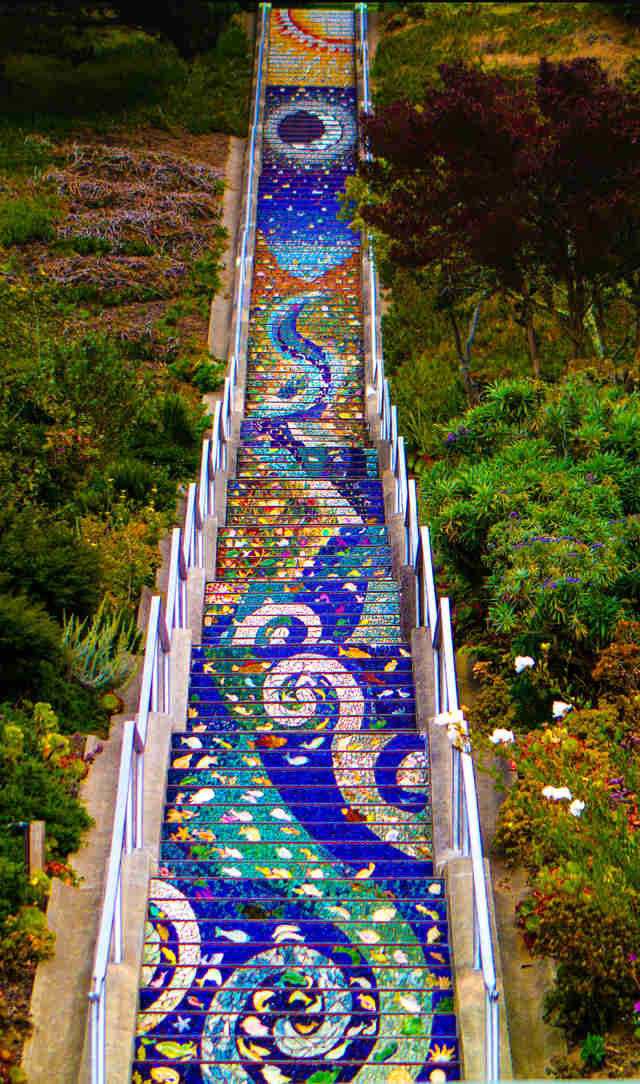 The Sunset
A staircase designed by local artists and put together by more than 300 people from the neighborhood, these mosaic steps (right by Grand View Park) took two years (and lots of hallucinogens) to decorate.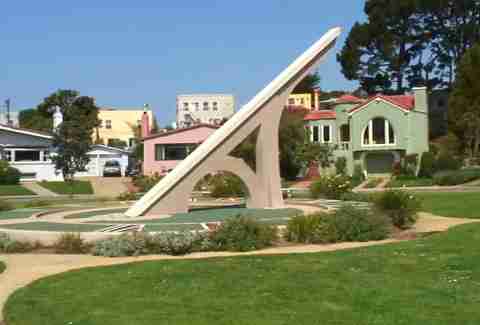 7. San Francisco Sundial
Ingleside Terraces
$20 says you have no idea where the Ingleside Terraces neighborhood is (it's over by CCSF, by the way), but here's a reason you should: it's got this GIANT-ASS sundial sculpture that accurately-ish tells time (except during Daylight Savings). MacNiven says it's the largest of three mega sundials in SF.
Bernal Heights
These are two deceptively steep slides set in the side of the hill in Bernal (the top is at Winfield and Esmerelda), which're even more fun because they're "tucked in a quiet neighborhood where no one can hear you scream, as 30 layers of lower-thigh skin burn off within the first 8ft." We're so in.
The Presidio
Totally not creepily, the soldiers used to bury all of their pets in this cemetery near the old barracks. No new additions accepted, please.
The Marina
Located at the end of a spit of land extending from the Golden Gate Yacht Club and overlooking Alcatraz and the Golden Gate, these wave-gurgling pipes use undulating, echoing water to make a bunch of really cool noises.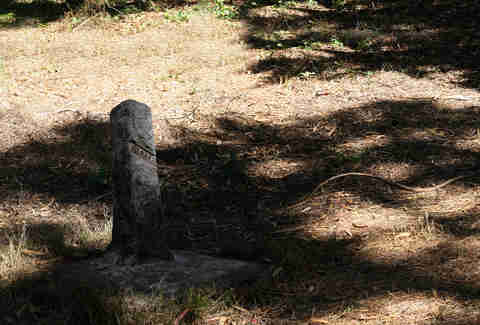 Lake Merced
You: "But this is just three rocks in the ground; doesn't seem very cool or secret to me. What gives, Tyler?"
MacNiven: "This California historical landmark is the dueling location of two prominent California statesmen. Stone pillars mark where the two men drew arms, and where one fell. Boosh."
 
SOMA
This cake shop is famous for making literally any erotic cake you can think of, from 3D penises to that one thing your girlfriend won't let you do. Also, MacNiven says they make "signature boob cakes"!!!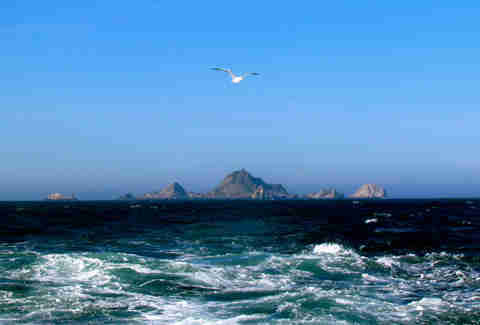 The Pacific
Difficult to swim to but visible on clear days, the Farallon Islands -- 27 miles off the coast -- are one of the premier Great White Shark feeding grounds. Bad. Ass.
Land's End
This labyrinth (off of the Coastal Trail) is made with grapefruit-sized stones and inspired by traditional walking labyrinths from monasteries, where the goal is contemplation and meditation (even though you could step over this beauty to the center). "I once saw a proposal happen here with a school of dolphins playing in the waves," MacNiven says. "I'm pretty sure she said yes."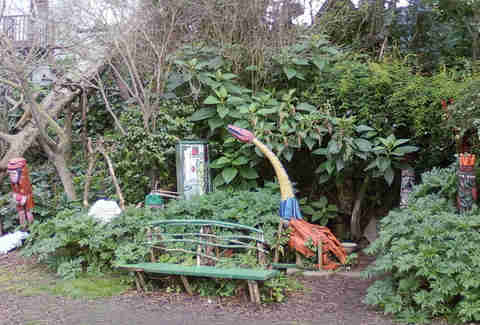 Cayuga Terrace
Filipino emigrant Demetrio Braceros decided to turn a seedy, crime-ridden park into a whimsical experience filled with imaginary wooden creatures and totem poles. And after deciding to do that, he actually did it. 20 years later, it's still what MacNiven calls "one of San Francisco's most precious secrets".
Joe Starkey is Thrillist's San Francisco editor, but credits basically all of this piece to Tyler MacNiven -- the host of SF Secrets, former The Amazing Race contestant, and co-owner of West of Pecos (which is delicious). Check out his site here.