Summer's just around the corner, and even though that might not mean the same thing for us as the rest of California *shakes fist at LA*, we still have a ton of fun stuff coming up, which we've sifted through to come up with 12 absolute-must-attend Summer events in SF. (Did we mention we've got two VIP tickets worth $200 apiece to give away, too? Cause we totally do.)
What: Be a kid again with Undercover Capture The Flag
When: June 1st
Where: Jessie St Alley
Get a group of friends together, get tickets, and join up with this fun, grown-up rendition of the game you played as a kid. The whole group'll split into two teams and try to discreetly play capture the flag throughout the city, but be advised: this is serious stuff*; they even recommend disguises to fool the other team (*no, it's not).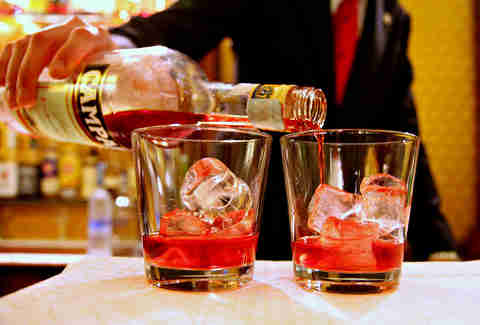 What: Drink specials all day, erry day during Negroni Week
When: June 2nd-8th
Where: ALL of the bars
Get in on Campari's Negroni Week, wherein a whole bunch of bars will be doing their takes on the classic cocktail and donating a portion of the proceeds to charity.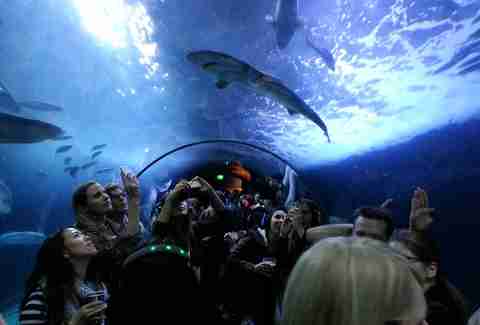 What: Party underwater at Aquapalooza
When: June 4th
Where: Aquarium of the Bay
Finally, a decent reason to go to Fisherman's Wharf (other than In-N-Out)! The Aquarium of the Bay is hosting this after-hours, 21+ party, where you'll get two drink tickets, food, a silent disco in the shark-infested tunnel exhibit, and a full bar catered by Tonic. Get your tickets, dude.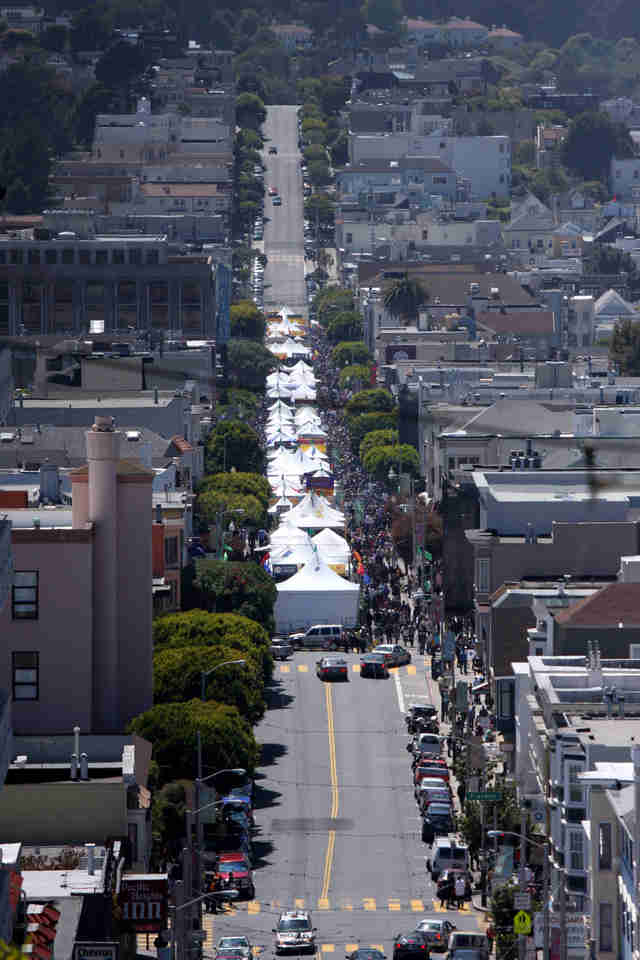 What: Drink on the street! Union Street, that is.
When: June 7-8th
Where: Union St
Hit up the 38th annual, six blocks-deep Union Street Festival, which has free entrance. But if you want unlimited beer tastings (hahahaha "if". We kid, we kid.), you should grab your tickets here, because they're cheaper than in person.
What: Get your food party on at Cultivate Festival
When: June 7th
Where: Golden Gate Park
Drop in on Chipotle's Cultivate Festival in GGP (fo' free-zies!) with live music, demos by celebrity chefs, food from Chipotle (including their not-available-outside-Washington DC Asian spot Shophouse), plus even more food from locals like 4505 Meats, Radius, and Three Babes Bakeshop.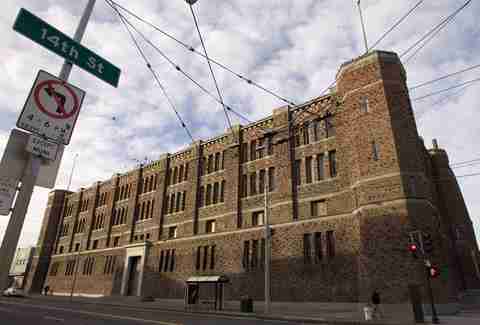 What: Party in the otherwise-not-party-able Armory
When: June 13th
Where: The Armory
Grab your tickets for Reason to Party: Pas de Deux, where they'll have several different DJ sets, professional dancers, and most importantly, hosted drinks, so you'll have a pleasant buzz while hanging out in the Kink p*rn studios. Oh right, we also scored two VIP tickets for a lucky reader and a friend, and all you have to do is Tweet THIS to enter!
What: BYOB to a midnight Jumanji showing
When: June 14th
Where: Clay Theater
Enjoy this childhood favorite the way it was meant to be, with forties you brought from the corner store. The pre-party begins at Thai Stick at 10pm, and the movie starts at midnight sharp, where concessions will be served and safari costumes are encouraged. Get on it
What: Go on all the bar crawls with Crawl SF
When: June 21st - August 23rd
Where: Bars (duh)
Hit up this site for a season pass (or individual passes, if for some reason you're too cool for multiple bar crawls), which'll get you in on all the Summer events the guys at Crawl SF have going on, including an Independence Day pub-er and a hot dog eating contest that can only end one way: awesomely. AMERICA!!
What: Kick off Pride and celebrate SF's birthday AT THE SAME TIME at The Big Gay Birthday Party
When: June 27th
Where: Mezzanine
On the eve of Pride weekend in SF, get all your celebrating out in one place at this Bold Italic party, which'll also ring in SF's 238th birthday. Expect DJs, drag performances, a lip-syncing contest, and a bunch of other surprises to get you ready for the weekend ahead.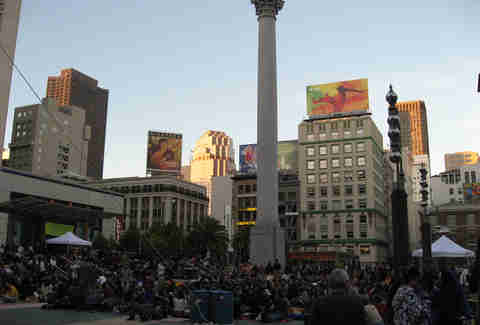 What: Film Night In The Park
When: June 14th - September 27th
Where: Dolores Park, Union Square, Washington Square Park
First Ghostbusters in Dolores Park on June 14th, then Frozen (!!!!!) July 12th in Union Square -- basically, this lineup is gonna require at least one blanket-equipped outing. Get there early for sure. We would tell you to bring a coat, but the cold never bothered you anyway.
What: Get your free outdoor concert on at Stern Grove
When: June - August
Where: Stern Grove
Check out the just-released schedule (which includes Rufus Wainwright, Smokey Robinson, and the SF Symphony), pack a BYOB picnic, and get ready to get shinsplints as you descend down the winding road into the acoustically perfect Concert Meadow.
What: Eat and drink at... Eat Drink SF
When: August 1st-3rd
Where: Various Spots
The epic food fest formerly known as SF Chefs is back with a new name and just-as-delicious food and drink samplings, which you can get your hands on at a bunch of events all over the city, featuring chefs and bartenders from basically any good/great/Michelin-starred restaurant in the 7x7.
Joe Starkey is Thrillist's San Francisco Editor and may or may not be at all of these events. Come say "hi" if you see him (don't actually though, we hear he's super weird). Follow him on Twitter instead.