An exclusive, obviously creepy tour of the San Francisco Armory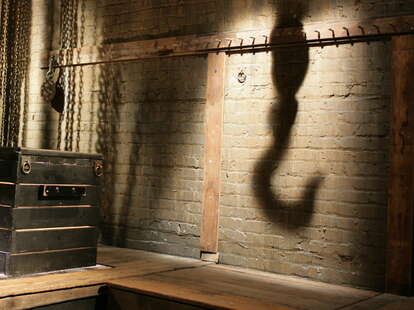 Nowadays it's the "p*rn castle", but before they were filming stuff there that we definitely haven't watched online, the Armory was SF's history-rich National Guard barracks.
With this year marking the 100th anniversary of the completion of the building (constructed from 1912-1914), we decided to slip inside for a behind-the-scenes look at the mostly non-p*rn parts of one of SF's most historic landmarks.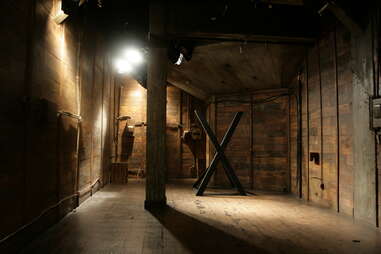 Most of the rooms, like this one, have been remodeled to reflect Kink.com's signature BDSM style, but the preserved wood flooring from the original Armory remains intact.
One of the coolest original artifacts left inside is the large antique boiler, which you could say makes this room the steamiest (eh? eh??).
The basement (which has since been divided) originally contained a gym, an indoor shooting range, a company store room, the aforepictured boiler room, an ammunition hoist, storerooms for field wagons, and an elevator to haul the wagons to the vehicular entrances for the National Guard. Now a network of groundwater trenches flows through the former rifle range, which you can still make out.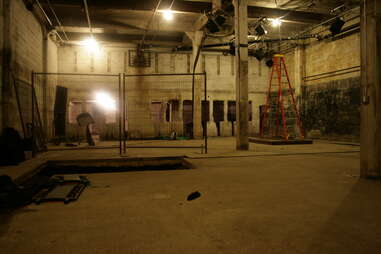 More basement awesomeness: though concrete benches seem to suggest otherwise, they say these ominous-looking cages once either housed arsenal or served as dog kennels.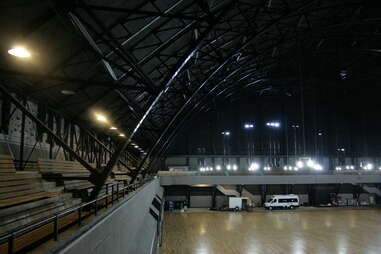 And then there's the Drill Court -- in 1927, the roof was installed, making this 40,000sqft room the largest enclosed space in the city at the time. This space was frequently used for prizefight boxing matches (which earned it the nickname the Madison Square Garden of the West), and has since hosted roller derbies, theater productions, fundraisers, and parties.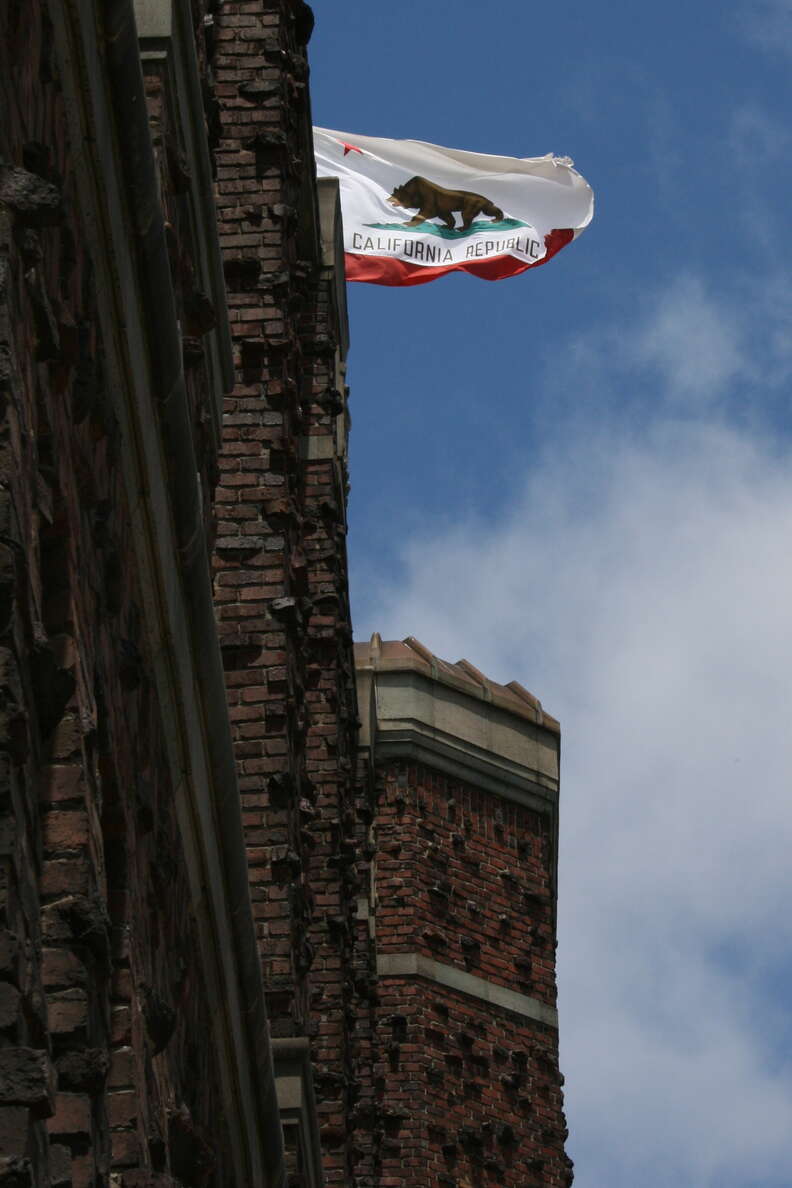 And despite the name "Drill Court", it's one of the few places inside that's "rarely used for adult films", though it has been used for one non-adult motion picture you might've heard of -- George Lucas used it to shoot the spaceship explosion scenes of Star Wars.
Liz Iversen is a San Francisco-based writer from South Dakota. When she told her veteran Dad she was writing about the Armory, she didn't mention its current use. Now he wants to tour it next time he comes to town.