If you don't want to lose your friends at a concert, you give them your cell number or a walkie talkie. If you awesomely don't want to lose your friends, you put something on a stick and have everyone follow you. Here are the best of the latter from this year's Outside Lands.
Whooooo are you looking at?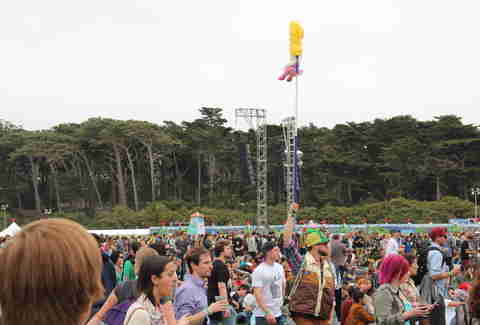 Just your normal stuffed princess attached to a mop/duster. Nothing to see here.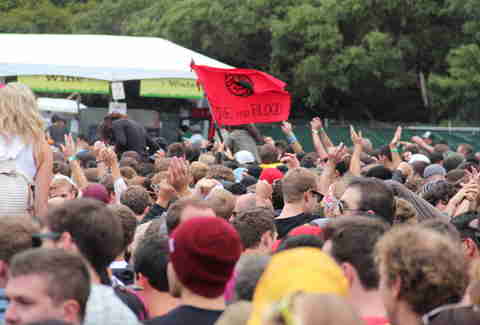 The Khaleesi is here to rain death and destruction... and see Zed.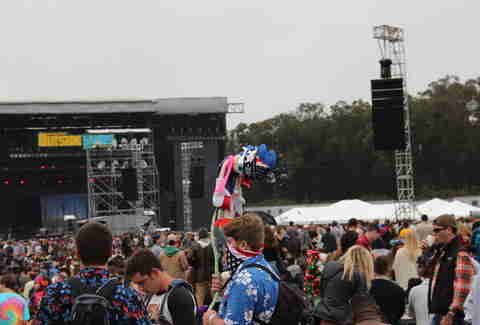 Sonic looks like he's had a few too many of whatever's in that solo cup.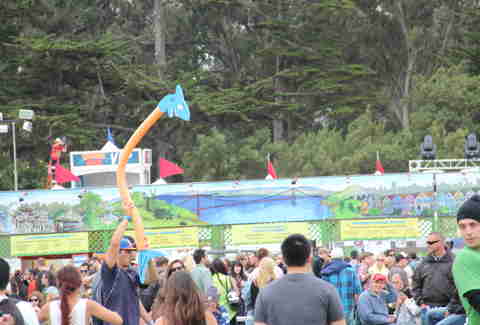 The less-liked prequel to Sharknado: Sharkpoolnoodle
Pretty sure you are at the wrong event, sir.
Almost as cool as bringing an actual giraffe: giraffe mask on a balloon!
This actually probably belongs in the "Weirdest sticks with things on them at Outside Lands" story.
Give me all the bacon and eggs you have.