It's Fourth of July weekend, which means -- unless you hate America -- you're ready to celebrate your red-white-and-blue ass off with some combination of beer, BBQ, and a body of water (hi, nude beaches). Here to help you figure out which combo: our guide to Fourth of July weekend. From a Tahoe drinking guide, to iconic West Coast road trips, to a list of 100+ places where you can drink outside or on a waterfront, here's everything you need to totally crush Independence Day.

Go somewhere where you can actually see the fireworks
Our Bay Area fireworks guide should help. READ MORE...
Recommended Video
France's Fête des Lumières Is a Light Festival Unlike Anything You've Ever Seen
Explore all of SF's public rooftops
Especially the ones with bars on them. And DOUBLE especially the secret ones. READ MORE...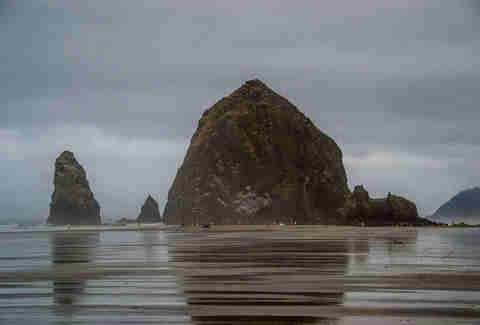 Do one of the West Coast's 16 most iconic road trips
You know what's crazy? You can drive I-5 from the Northernmost point of Washington down to the Southernmost point of California in 21 hours. Which means in less than a day you could get to anywhere on the entire West Coast... except Alaska (WAY TO GO ALASKA). The question, though, is where should you get to? Well, consider these 16 places our answer. READ MORE...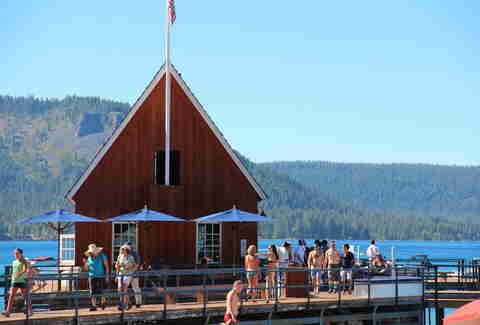 Go to one of the eight nude beaches near SF
Randomly, SF (yep, cold-ass SF) has a large number of nude beaches, some of which are apparently more clothing-optional than others. And since we're journalists, or something, we decided to see which were which. We visited them all, took pictu... uh... notes, and put together this awesome "naked beach guide," just so you can finally get that all-over tan you've been wanting. READ MORE...
Hit 37 oyster happy hours
Over a three-day weekend? Totally doable. READ MORE...
Go see the tallest waterfall on the ENTIRE CONTINENT
And it'll only take you three hours to get to it from SF. READ MORE...