Sure, you were planning on spending August cat-sitting for your Aunt, but as it turns out, there are actually 12 things going down in SF this August that are more fun than even that. We know, we couldn't believe it either. Check 'em out...
Recommended Video
These Cosplay Wings Are the Closest You'll Come to Being a Bird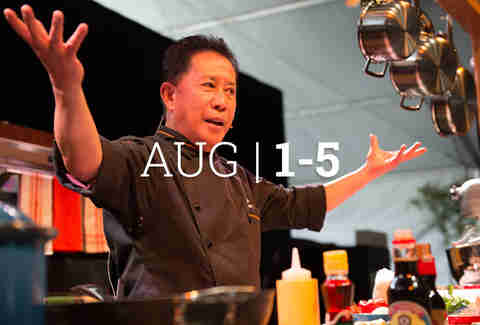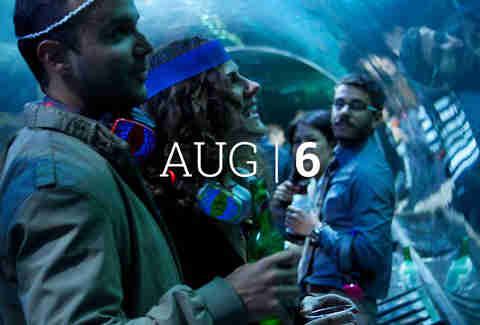 When: August 6
Where: The Aquarium of the Bay
Celebrate the best week of the year by actually hanging with real-life sharks while you drink and dance to a silent disco. It's like the field trip you did in fifth grade, but WAY better.
When: August 8-10
Where: Golden Gate Park
We hear it's kinda a big deal? Also, Kim Kardashian's husband is gonna be there (maybe)!!

When: August 9
Where: Mission Rock Resort
Ring in Mission Rock's second anniversary with all-you-can-eat-whoa-apparently-you-can-eat-a-lot oysters, plus brews from Lagunitas.

When: August 9
Where: The W Hotel
Exactly like your favorite Netflix series, except not at all like your favorite Netflix series and actually a giant party with black lights and people painted neon.
When: August 16
Where: Fort Mason
Unlimited beer tastings from dozens of beer vendors for four hours (if you get the VIP tickets)? Ugh, we guess.

When: August 16
Where: La Cocina
Hit up The Mission's very last street food festival for a last-bash-worthy NINETY vendors on one street, all hittable in one day.

When: August 17
Where: Golden Gate Bridge
Why walk across the GG, when you could swim its length? Sure, it might be freezing and there might be a strong current, but at least you avoid the tourists. So... silver lining?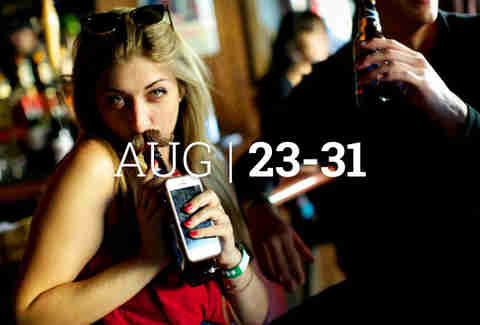 When: August 23
Where: A friggin' 150ft yacht in the Bay
TURN DOWN FOR BOAT... party with a ton of food & drink vendors from all over SF while you cruise around the Bay. Maybe get another round of shots while you're there?

When: August 23
Where: Northstar Cafe
CrawlSF is back with the 12th annual North Beach Bar Run, so put on your running shoes and check in at Northstar to grab your pub map, and try to hit up every bar on the list in record time.
Joe Starkey is Thrillist's San Francisco Editor and can't believe how full his calendar just got. Follow him on Twitter.