"Summers here are the worst, especially in July"... is what someone might say if they were only concentrating on the weather, and had no idea how many awesome things are happening. Seriously, there're a bunch, so ignore the fog and add these 12 to your Hello Kitty day planner. And if you want to get a head start on August too, check this out.
Wake up and party at 7am
When: July 1
Where: Inner Mission aka CELLspace (address and info)
First, look at these GIFs. Second, figure out where you're gonna get your full-body carrot costume for this awesome, early-morning party that involves acrobatic performers, live musicians, a DJ set, and free Blue Bottle Coffee at Cellpsace in The Mission.

Devour Kronnerburger at Trick Dog When: July 1
Where: Trick Dog (address and info)
The guy behind the now-closed-but-coming-back-soon, possibly home-to-the-best-burger-ever Kronnerburger is taking over Trick Dog, and this is your last chance to grab food inspired by French bistro fare, while also sipping on the cocktails you know and love from Trick Dog.

Get your 4th of July party on early When: July 3
Where: Local Kitchen and Wine Merchant (address and info)
LKWM is throwing a big, pre-Independence Day party with specialty cocktails, small bites, and complimentary wine tasting (that's fancy speak for free booze). RSVP here.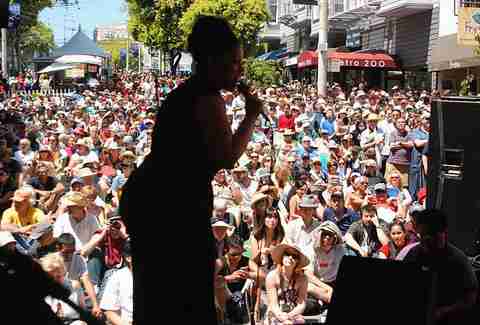 Party it up with jazz in the Fillmore
When: July 5-6
Where: The Fillmore
The Fillmore is closing off its main street for its annual Jazz Festival with live performances, tons of great food stands, and lots of people throwing back bottles of "soda" while partying in the street.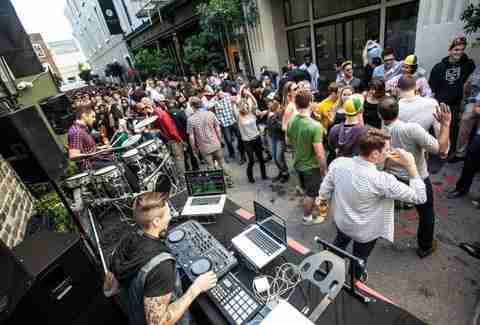 Party like the French
When: July 11
Where: Taverna Aventine (address and info)
Swipe some tickets to the annual block party at Taverna Aventine, which celebrates the French Declaration of Independence (or peasant uprising signifying the beginning the French Revolution... one of those things). The entire alley will be cordoned off for drinking, eating, and DJ sets.

"Let it goooo" in Union Square When: July 12
Where: Union Square
We can't hold you back anymore from going to the Film Night in the Park showing of the most appropriate movie for July in SF: Frozen. Make sure to check out our complete guide to every outdoor movie screening in the Bay Area for all the other movies you could be watching.

Watch legends play at Candlestick When: July 12
Where: Candlestick Park (address and info)
An epically great lineup of Niners legends will be playing a final flag football game for charity/a farewell to Candlestick Park, so grab tickets now... unless you're totally over seeing Joe Montana, Steve Young, Ronnie Lott, and Jerry Rice play. In which case, we don't even know you.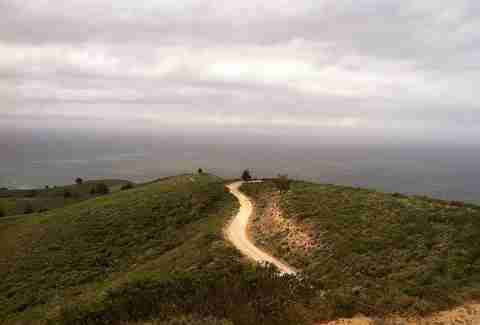 Race to Mammoth, then after-party with one
When: July 19
Where: Starts at the Panhandle, ends in Pescadero
Go on an epic bike ride that ends with a massive party at a farm on the coast, equipped with an equally epic mammoth statue (no seriously). Also an option: grab tickets just for the party, and skip the bike ride entirely!

Get your ramen-fest on When: July 19-20
Where: Japantown
The J-Pop Festival means Japantown is gonna be crazy, but more importantly, it means there will be ramen battles happening, so check out the line up and grab all kinds of noodle-y goodness. When ramen chefs compete, your belly wins.

Run with the bulls When: July 26
Where: Alameda County Fairgrounds (address and info)
The first-ever Northern California Running of the Bulls is happening in the Alameda County Fairgrounds, and even though you can grab your tickets here, you can also wait until Monday when we'll have the same tickets for cheaper!
Joe Starkey is Thrillist's San Francisco Editor and is still finding glitter everywhere after the weekend. Follow him on Twitter.