San Francisco Chances are, it's going to be pouring outside for the next few days, and since we're about as cool with water as the Wicked Witch of the West, we've rounded up the five best delivery services so you can eat a delicious lunch, warm and dry, while laughing at everyone else outside (that last part's optional).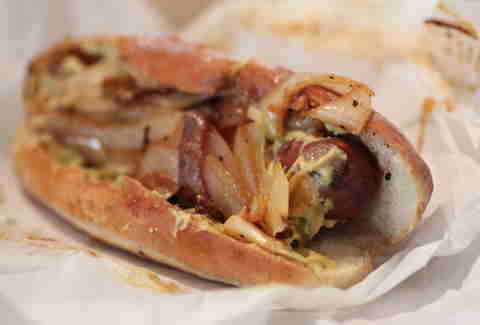 GrubHub Seamless
Services: Anywhere in the city; sometimes for a fee, sometimes just an order minimum.
Offerings: Pretty much every darn restaurant you can think of.
Best Option: Rosamunde's!
Continue Reading
L. Condom
Services: SF.
Offerings: Screw lunch (ha!), get a one-hour condom delivery instead.
Best Option: Being at home, so you don't have to explain a lot of things to HR.