San Francisco Extended (Practically) Freebie of the Week
Tonight, in celebration of its 1970s heritage, Royal Exchange is starting Throwback Thursdays, offering a different classic cocktail every Thursday from 3-5p for the 1972 opening-price of just $2. Tonight's is the Harvey Wallbanger and, because we love you, we've gotten them to extend the happy hour until 7p -- all you have to do is show the bartender you've tweeted THIS RIGHT HERE for extra hours of a $2 drank!
Thursday, January 16th: Ever wanted that Lower Pac Heights awesomeness that is Bun Mee for lunch, but didn't quite have the hour to spare to get there and back? Well luckily for you, today you can grab a sando at their second location in the FiDi on Market, and even still have some (bun) Mee time.
Continue Reading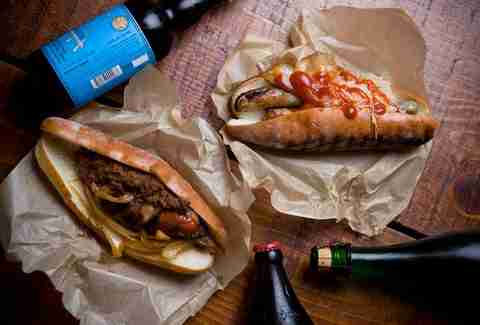 Friday, January 17th: Today, in celebration of its four year anniversary, Rosamunde's Sausage Grill in The Mission is practically giving away Racer 5s for $1 apiece, from 4-8p. How can you not?  


Friday, January 17th: Everyone's favorite Indian-fusion restaurant (you know, the one with Chicken Tikka Masala Burritos) has opened a separate space adjacent to their San Mateo location called Mortar & Pestle that's serving your usual Curry Up Now faves (plus new snacks like crispy, flat tacos), and a full cocktail menu (!!) that's serving stuff like an Indian-inspired Old Fashioned with ingredients ground with -- wait for it -- a mortar and pestle. Check it
Saturday, January 18th: Just in time for Winter (... right? This is Winter? Who can tell?), Virgil's Sea Room has premiered another local-heroed cocktail list that you're gonna want to get in on, like the Larry "Bucketman" Hunt (you know, that guy Downtown with Will Smith) that's got Evan Williams, maple agave, fresh lime, and Pimento Dram, which they are one of very few bars in the city to have.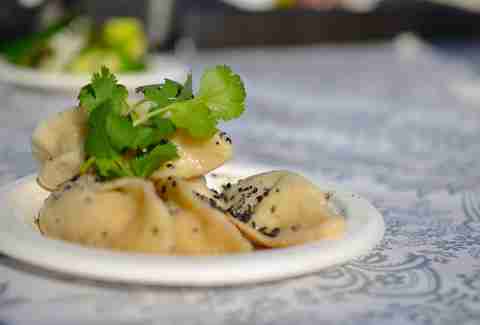 Saturday, January 18th: If you're really looking forward to the Chino collab between Brandon Jew and the Tacolicious guys that's going into the old Andalu space, then you gotta check out their Saturday pop-up at the Ferry Building Farmer's Market, where they're previewing dishes that'll be on the menu when the space finally opens. Follow it here.