5 Super Bowl things you have to get in on (plus FREE Super Duper!!)
San Francisco Freebie of the Week
So, even though the Niners didn't actually make it into the Super Bowl, we've got maybe the greatest Super Bowl consolation prize that has ever existed. That's right, we're hooking up one awesome reader with Super Duper burgers and fries, delivered to their door, on game day. And all you have to do for a shot at winning is tweet THIS.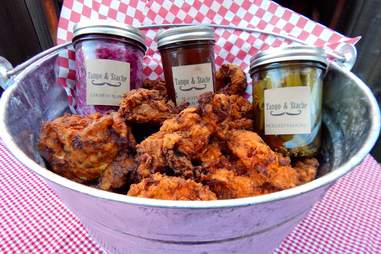 Tango & Stache
Tango & Stache's "Bucket of Love" for Super Bowl Sunday: Guys!! Order by noon today to get a whole Mary's Organic Chicken (eight pieces that've been buttermilk-brined, dipped in flour, and fried perfectly), along with fried onions, a side of caraway slaw, a pint of pickled veggies, and a half-pint of Flaco's Fire Sauce (Espolon Tequila Blanco Edition). For $35 (plus a $13 bucket deposit that you get back if you give the bucket back!), you can be the hero of your Super Bowl celebration. Free delivery Super Bowl Sunday (in San Francisco only). All you gotta do to get in on it? Email here.

Continue Reading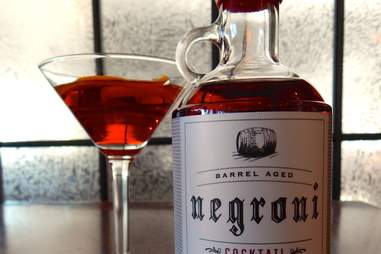 Bottled Negronis To-Go at Presidio Social Club: Just in time for Sunday football fun-day, Presidio Social Club has launched two bottled cocktails (Negronis, and a rye cocktail), which you can legally grab to-go (bc they're on federal land), then just add ice when you get to your Super Bowl party. Here's more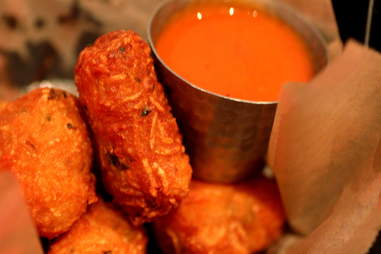 Burritt Room + Tavern's Super Bowl Celebration: Along with bringing in extra TVs for the game, these guys'll be serving up special eats, like chicken wings with pickled Fresno chilies, and Texas-style brisket sliders with horseradish slaw and STK sauce. They've also got punchbowls, in case you just remembered how close the Niners were to making it. Check out their online calendar for more
Beaver Cafe
Beaver Cafe's Trashy Tailgate Party at Dear Mom: For game day, Beaver Cafe is doing a pop-up that'll be serving tater tot excellence (that maybe deserves a spot on our "Best Tater Tots in SF" mantle?) including Philly Cheese Tots, Vegan Poutine Tots, Poutine Tots, and Trash Tots. Also on deck: White Trash Burger Sliders (beef patty, caramelized onions, and American cheese on a sweet Hawaiian roll) and Buffalo Chicken Skewers (five grilled chicken breast skewers, chipotle-Buffalo sauce, and Gorgonzola dressing). Full deets