San Francisco Woah, is it just us, or does it seem like St. Patrick's Day came out of nowhere this year? Either way, you're gonna want to celebrate a guy chasing the snakes out of Ireland in style. Here're five ways to do that, that mostly involve drinking.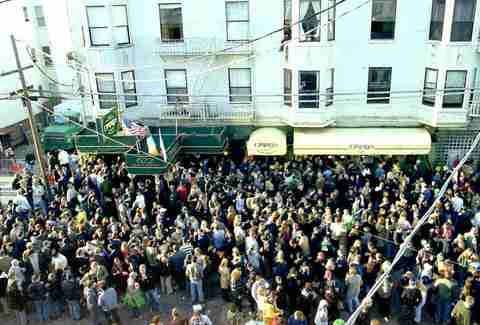 O'Reilly's Block Party: $10 gets you in the door for a crazy big block party in North Beach, from 12pm-"late" (!!), complete with a lineup of Irish bands for you to get your jig on.
Continue Reading
Irish Bank's Block Party: If noon is just way too late to start your festivities, head over to Irish Bank's block party, which kicks things off at 9am... 'cause nothing says St. Paddy's quite like Jameson at 9 in the morning (plus, admission is free before noon!).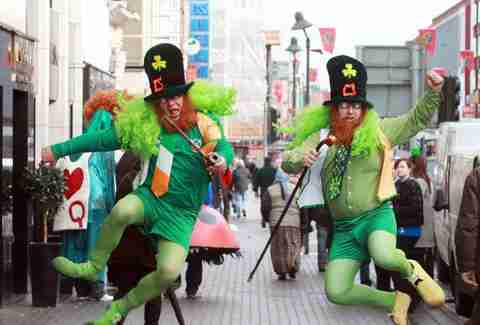 Leprechaun Pub Crawl: Like SantaCon, but slightly less childhood-ruining, dress as a leprechaun and join in on this free pub crawl (with drink specials for your costumes). Check here for where this thing begins (it obviously ends at a pot of gold).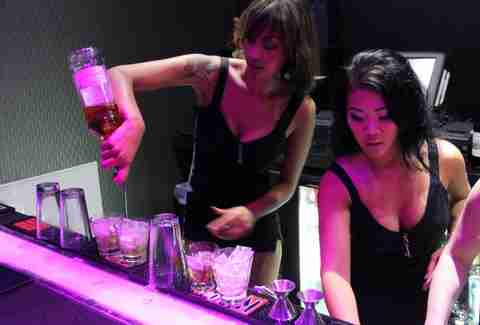 The Penthouse Club's Free St. Paddy's Day: If you wanna get your strip on, do that in the privacy of your own home. If you wanna get your strip-viewing on, head to The Penthouse Club. So long as you're wearing green, you get in for free. Maybe pick up a steak, too -- we hear the food's good. You know, from a friend. Definitely not us.
Berkeley St. Paddy's Pub Crawl: Wanna get in on a pub crawl, but don't live in the city/have a car/know how to use BART/want to use BART? Well, check this absolutely awesome one out, and make sure you get tickets before it fills up.