The Weekend Playbook: Lunchtime beers, free stuff, and more puppies
San Francisco Freebie of the Week
Because it's Thanksgiving week and we're feeling extra generous, we're hooking a reader up with this tasty-sounding-but-don't-actually-lick-it Mint Move-L from Nude Audio (wow, they are really good with the names). Just make sure you're following us, tweet THIS, and we'll bestow upon one randomly chosen reader this awesome, portable Bluetooth speaker. Or, you can buy one here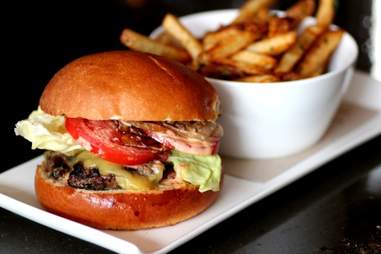 Friday, November 29th: Hey, did you guys know that Sparrow Bar and Kitchen is open for lunch now? Well they are, which means you can now get chicken and waffles midday, too (along with delicious beers, depending on how cool your job is). Continue Reading
Friday, November 29th: In this week's installment of OHMYGODPUPPIEESSS, SPCA has activated the live webcams for their Downtown kitten and puppy windows, meaning now you don't actually have to go Downtown to see these adorable baby animals.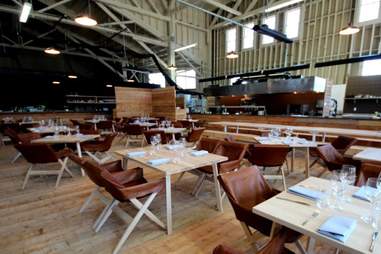 Sunday, December 1st: Wanna try something new at Waiheke Island Yacht Club? Well, today they're bringing in a DJ and a TV host for Beats SF (!!!...?), a double-pop-up restaurant party that'll also include special small dishes like duck breast with salted peanuts, rutabaga, coconut, chard, and shiso. Get more info here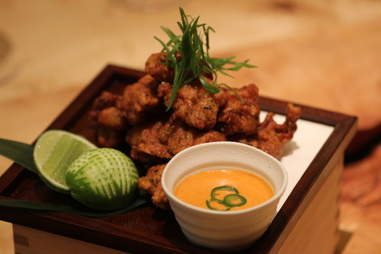 Wednesday, December 4th: Want to try Roka Akor but don't have the time/expense account status for a sit-down lunch? Well, now they're offering brown bag lunches for $15 a pop that'll give you a sushi roll, salad, and a homemade dessert... that you probably don't need after Thanksgiving, but you'll still eat.