Everything You Can Borrow, Loan, or Co-Op in San Francisco
Thanks to San Francisco's crippling housing costs, you're always looking for a way to save a buck or two (... or 50) in the 7x7. Well, this should help with that: here's everything you can borrow, loan, and co-op in the city: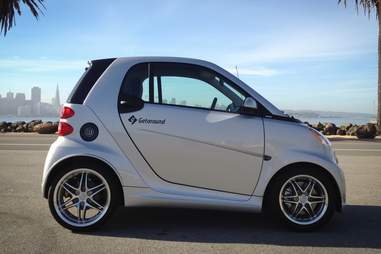 Getaround
Cars
Getaround is exactly like Zipcar, except it's a peer-to-peer car rental app that let's you borrow idle cars. Oh, and also you don't have to pay for membership costs. Or insurance. Or as much per hour. Other than that stuff though, exactly like Zipcar.
Parking spaces
Park Circa connects people who have empty parking spaces with people who need them through an app (still in beta) that helps you set up the deal and facilitates payment (you can find spots for as low as $1 an hour). Space owners make money while not using their parking spaces or driveways, while drivers get a respite from circling the same blocks over and over (and over and over).
Dog Vacay
Dogs
Want to share the responsibility of puppy parenthood? Check out DogVacay. The Airbnb of dog-boarding (they do cats, too!) allows owners to lend their pet to temporary, loving homes when they leave town, instead of putting their pup up at the kennel. Not enough dogs to go around? Head over to dog-sitting co-op City Dog Share.
Spinlister
Bikes, surfboards, skis, and snowboards
Spinlister, an online marketplace where you can lend or borrow bikes, surfboards, skis, and snowboards for a small fee helps you make a few extra bucks on your otherwise-collecting-dust equipment and/or try your hand at a new hobby without a making a big purchase. Wanna rent a bike minus the renting part? Messenger bag purveyor Timbuk2 offers a free bike-share out of its Hayes Valley store and even includes a loaner bag with the deal.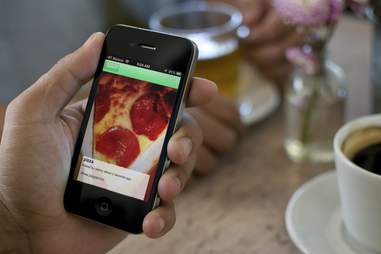 LeftoverSwap
Leftovers
You're hungry and broke, yet you... also... have... an iPhone? There's an app for that. LeftoverSwap allows you to browse uneaten or half-eaten meals (really) listed by people in your network and coordinate delivery or pick-up. While there's a bit of/BUNCH OF an ick-factor in finishing the meals of strangers, or almost-strangers, the app caters to sustainability-minded folks who want to "be the change" in the effort to reduce food waste (40% of food produced in the US goes to uneaten), but don't want to actually go dumpster-diving.
 
Everything you need to make your own wine
Even if you don't have the equipment, Napa Valley real estate, or a drop of wine experience, you can still make and sell your own vino (whaaaaa?) with the help of Dogpatch WineWorks, a one-stop shop for custom wine production. From sourcing the grapes to helping you design the label, the company and warehouse space has the equipment and expertise to lower the barrier of entry for city-dwellers who want to get into the business or make wine as a hobby.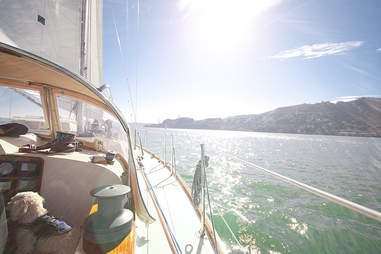 Vayable
Travel experiences
Airbnb paved the way for peer-to-peer travel experiences by disrupting every aspect of tourism from where to stay to what to do. SF-based startup Vayable is one of the coolest of the bunch -- it allows locals to monetize their insider knowledge by leading unique travel experiences, such as a midnight food crawl or customized bike tour, for visitors who want to explore the city while avoiding tourist traps. 
SHARED
Creative workspaces, tools, and equipment
Co-working spaces and shared workshops are nothing new, especially in this city of bootstrapping entrepreneurs. But SHARED, a co-working space for makers and other creative types, takes the concept one step further by offering not only office space, but also a maker studio, shared tools and equipment, meeting rooms, a kitchen, classes, and events. Membership not only gets you access to the world-class workspace, but also to a community of artists and creative entrepreneurs.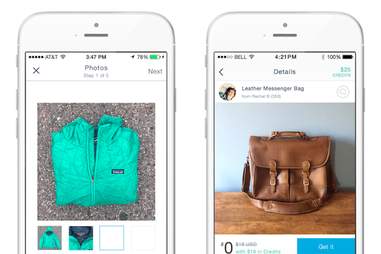 Yerdle
Fashion, accessories, and gear
While peer-to-peer marketplaces, like Poshmark, are the sleek, easy solution to estate sales, Craigslist, and eBay listings, and allow users to sell fashion they no longer want for money, other models take collaborative consumption a bit further-er. Yerdle, for instance, a marketplace for fashion, gear, musical equipment, and pretty much anything else, allows users to trade and sell what they no longer need for credits or "Yerdle dollars."
Sign up here for our daily San Francisco email and be the first to get all the food/drink/fun SF has to offer.
Amy Copperman is a writer in San Francisco. She'd totally go halfsies on a puppy.