Every Near-SF Weekend Getaway Worth Doing Before Summer Ends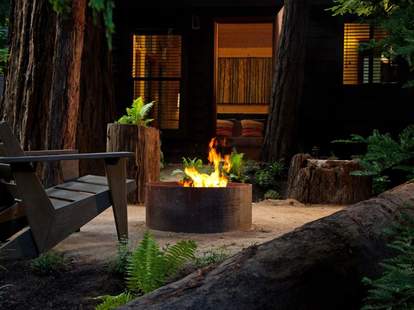 Because you only have 73 weddings this summer and are totally gonna have a ton of free time on your hands, head to the nearest gas station, load up on Red Vines and Pibb Xtra, and hit the road to one of these epic, near-SF weekend getaways.
Hit Napa's coolest wine caves
You could spend a weekend wine tasting in Napa. Orrrrrrrr you could spend a weekend wine tasting in Napa...'s most epic wine caves. Totally your call. READ MORE...
Under-the-radar road trip? Under-the-radar road trip.
For the next time you step in some sidewalk poop and think to yourself, "Man, I could really use nine under-the-radar road trip options that are within driving distance of SF right about now," here are exactly those -- all "under-the-radar," because the last thing you want to do is drive a few hours and then bump into everyone you've ever met as soon as you get out of the car (looking at you, Napa and Tahoe). READ MORE...
Grant Marek/Thrillist
Go on a super-secret wine country adventure (tree houses are involved)
Turns out, the Kettleman City In-N-Out isn't the only awesome thing between SF and LA. There's a Kettleman City Jack in the Box, too!!!! Oh, and also: Paso Robles, a sort of Napa Lite with 200+ wineries, a hotel with a S'mores Butler (?!?!?), and the only brewery in California that'll let you play "human beer pong." Here are 11 Paso secrets that'll make you wanna go to there READ MORE...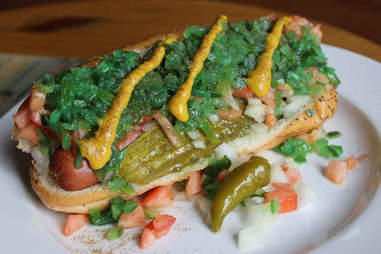 Daisy Barringer/Thrillist
Go to Mendocino. Drink all the drinks.
There's no way you're gonna be able to see it all in one weekend, but the trip from Hopland to Anderson Valley to Fort Bragg and then back is totally doable, AND gives you a chance to eat and drink while surrounded by small towns, epic vineyards, towering redwoods (keep an eye out for Ewoks!), and the majestic North Coast. READ MORE...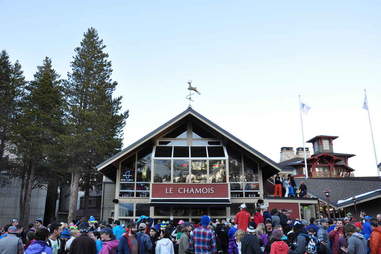 Esteban Martinez/Thrillist
Party like a goddamn Olympian in Squaw Valley
From clandestine on-mountain beer gardens, to one of the top 100 PBR-selling bars in the entire country, here's the only Squaw partying guide you could ever possibly need. READ MORE...
 
Or you could just do Tahoe on the cheap
This should help. READ MORE...
Grant Marek/Thrillist
Get your ass down to Santa Barbara
Because friends don't let friends suck at drinking in Santa Barbara, we're rounding up the absolute best places to get your booze on in/near SB (a bunch of which we guarantee you don't even know exist), from a secret strip mall cocktail den to a craft brewery located inside a storage unit BEHIND THE GOLETA CHP. READ MORE...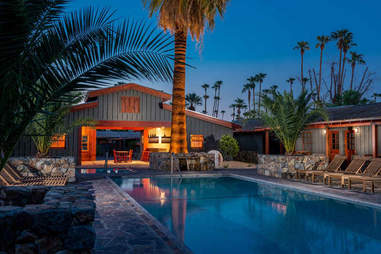 Sparrows Lodge
Stay in one of the coolest hotels in California
Finding cool places to road trip to in California? Super easy (you did read all the stuff above this, right?). Finding cool places to stay when you find cool places to road trip to in California? Totally less super easy, which's why we put together this list of nine legitimately awesome boutique hotels in total-duh road trip destinations across the state. Vaya con dios! READ MORE...
Save yourself some gas money and hit one of these 10 lakes that're closer than Tahoe
Lake Tahoe is The Best. But Lake Tahoe is also The Farthest -- the 200-plus-mile drive from SF takes three and a half-ish hours if there isn't any traffic (hahahaha... right). Good news though: there are other lakes in NorCal (whaaaaaaaa?), ones where you can swim, hike, fish, day drink, rope swing, kayak camp, day drink, bike, boat, backpack, and... day drink! READ MORE...
Seven of the West Coast's 16 most iconic road trips are in California. Do one of those.
Hell, do more than one. You've still got a lot of summer left. READ MORE...
Sign up here for our daily San Francisco email and be the first to get all the food/drink/fun SF has to offer.
Grant Marek is Thrillist's Senior Cities Director and is almost done making his '90s Hot Jams road trip playlist. Tell him what's on yours on Twitter at @grant_marek.