15 "WTF?!" stats about San Francisco
There are plenty of stats about San Francisco that you can rattle off at any given moment: three-quarters of the city burned to the ground in the 1906 earthquake; not one San Francisco-based bank failed after the stock market crash in 1929; it's the second most densely populated city in the US; we eat an average of four It's-Its per person each year. Okay, so that last one is made up. But you knew that!
Well, here are 15 stats that you didn't know, all of which will make you cock your head to one side and say "Wut? I totally didn't know that!". Enjoy.
1. There are only two cemeteries in all of SF
Bonus WTF statistic: just South of SF, Colma has the lovely distinction of being home to only 2,000 living people, but more than 2 million dead ones.

2. Financial District residents spend $400 a month on cabs*
Considering there's basically no way you would even be able to hail enough SF taxis to make it to that number, we're guessing this number includes Uber and Lyft (fine, and Sidecar).

3. More than a third of SF residents were born outside of the US
The city is home to almost the same amount of people born in California (308,000) as it is to people who moved here from another country (286,000).** But that still doesn't explain why the "natives" are so entitled.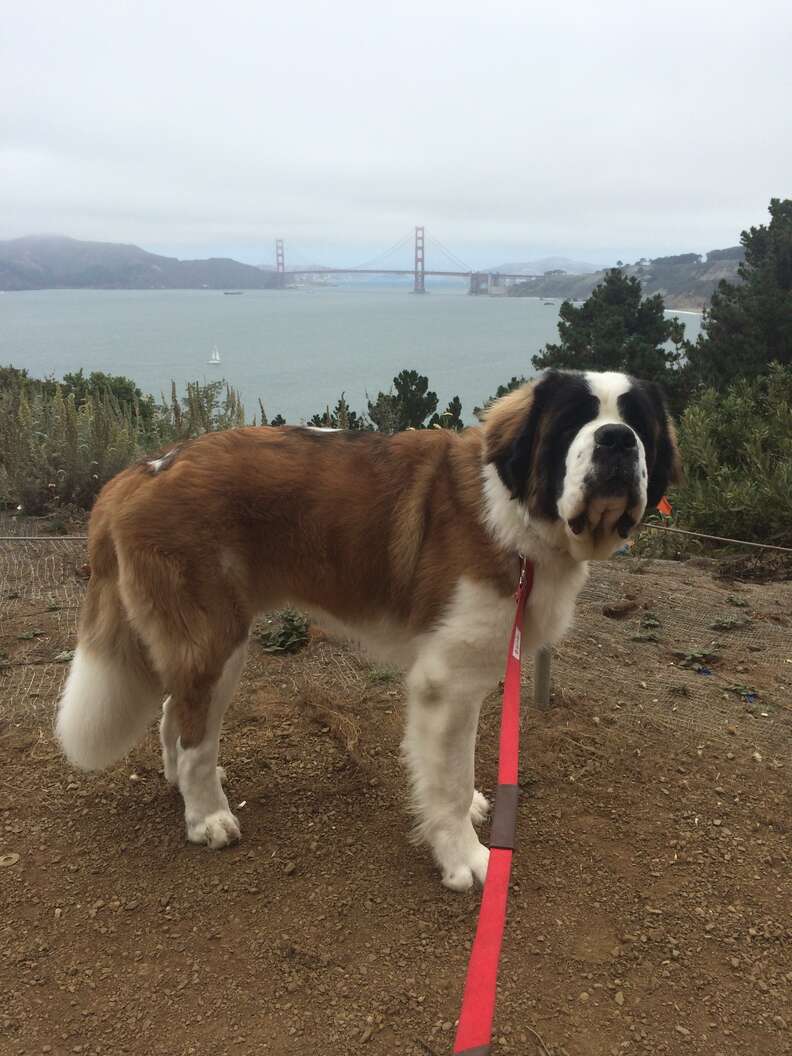 4. There are twice as many dogs in SF as there are kids aged 5 and under**
Probably because, unlike your child, it's totally okay to bring your pup to a bunch of SF bars.

5. SF has the lowest percentage of kids of any major city in the US
Just 13.4% of SF residents are younger than 18. See above.

6. SF Rec & Parks maintains more than 220 parks
Which makes the fact that you go to Dolores Park on purpose so baffling.
7. The SF Fire Department uses 350 wooden ladders
Yup, wooden. As in, flammable. But, thanks to all of our high-voltage overhead wires, those are safer than metal ones. Also, while there are a handful of other fire departments in the US that do the same, the SFFD is the only one that uses custom-built, handcrafted wooden ladders. Of course, this is SF after all. Why wouldn't our fire department use artisan ladders?

8. The median SF resident is 38.5 years old
You're either feeling hella young or reeeallllly old right about now.

9. SF is built on 43 hills
Like, you knew there were a lot of hills in San Francisco, but 43? No wonder we all love Uber so much.
10. ​There have only been 68 Splash Hits at AT&T Park
Turns out, in order to count as a "Splash Hit", the home run ball can't hit the Arcade or the Portwalk.

11. There are more than 8,000 restaurants and 700 bars within 15 miles of Downtown SF
And you just cooked your own dinner why?

12. SoMa residents spend the most on booze*
But they only have to spend $130/month on alcohol/at bars to win that competition, which seems lame. C'mon, other 'hoods. Let's spend $150/month and beat them! Then we all win!!!
13. It takes 18 months to build a cable car
And about $275,000. But they still only go 9mph.

14. About one-third of SF's air pollution comes from... China???
Breathe that one in for a sec. We'll wait.

15. Anchor Steam brews 180,000 barrels of beer every year
But they're expanding at Pier 48, so that number will soon go up to 680,000 barrels. We thought we should end on a high note, and beer is ALWAYS a high note.
*Data from Mint.com for the period of May 2013-May 2014

**According to the 2010 census
Sign up here for our daily San Francisco email and be the first to get all the food/drink/fun SF has to offer.
Daisy Barringer is Thrillist's SF Editor and sometimes she feels like having a dog is like having a baby. But without the college tuition, the teen angst, and the whole dying first thing. Follow her on Twitter @daisy.