The not-best things about the year that was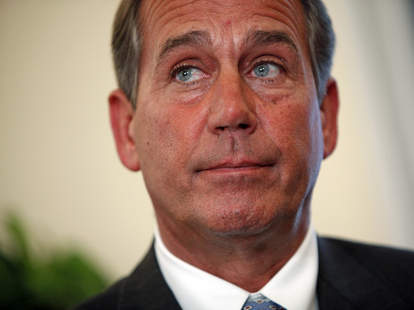 The year's biggest disappointment was the CW canceling Emily Owens, M.D. after just one season, but these titans of the Seattle food industry still managed to think of a few others
Jon Christiansen, Bar Manager, Monsoon East & Ba Bar"The rapid acceleration of time, that I have seriously lollygagged on piano lessons for Junior, and the continuance of John Boehner."
Brian & Jaime Brooks, Chefs/Owners, Hunger"Liquor taxes going through the roof!
Brad Glaberson, Owner/ Executive Chef, Cucina Fresca"My biggest disappointment in 2012 was slipping my L3 disc in my back and being stuck on my couch for months... I quickly learned that slowing down and letting my family, colleagues, and friends take care of me is a good thing. Like they say, if life hands you melons you're probably dyslexic.
Greg Lopez, Chef, Urbane"The Wenatchee Complex Fire. Not really a disappointment yet, but what is it going to do to my Lake Chelan AVA wines?"
Maria Hines, Chef/Owner, Tilth & Agrodolce"Bisato's closing.
Jason Wilson, Chef, Crush"Nobody's dreams disappoint, every independent restaurant represents someone's dream and lifelong investment.
Sam Crannell, Chef/Owner, Lloyd Martin"The continued use of fake butter in movie theaters."