Seattle's 11 best fictional characters, ranked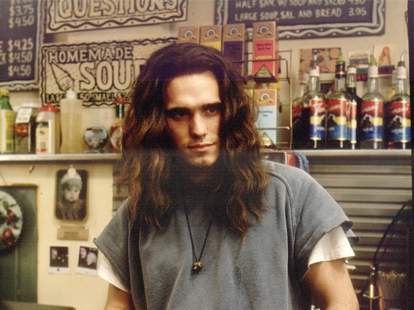 Seattle's got a lot of problems, one of which is the fact that not that many great movies, books, or TV shows take place here (we're looking at you Grey's Anatomy), which means there aren't that many great fictional characters. Luckily, there were just enough, from friendly Sasquatches to cartoon characters, for us to assemble a list of Seattle's 11 best fictional characters...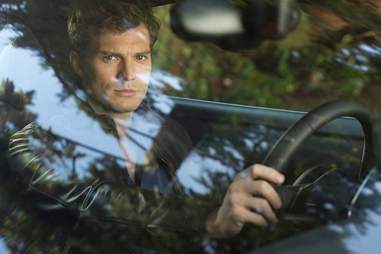 Focus Features
11. Christian Grey
As embarrassing as the 50 Shades phenomenon might be, this dude makes the list for somehow managing to make millions of people think something we all know isn't true: that Seattle is sexy.
Warner Bros. Entertainment
10. Robert Rath
Everyone hates Assassins (especially people who lived near the building they blew up on Capitol Hill at 7am with no warning during filming), but the Double R might be the only character from Seattle with super powers. Seriously. How else could he drive from Cap Hill to SoDo to beneath the Viaduct in, like, 30 seconds?
Paramount Network Television Productions
9. Eddie Crane
Yes, that's the dog. He was the only character on Frasier who ever shut up.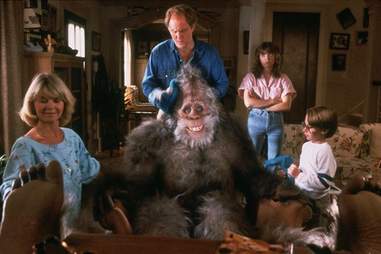 Universal Pictures
8. Harry, from Harry and the Hendersons
Anyone who can thaw the cold heart of a character played by David Suchet (that dude's played bad guys in everything from Iron Eagle to The Bank Job), has to make the list. Even an oversized mythical creature who leaves dirty hair in the swimming pool.
Almost Live!
7. The High-Five'n White Guys
Why are they high-five'n? Why do girls love them so much? Why are they in... ugh Canada in that one episode? Who cares?! These classic sketches were one of the best things about Almost Live!, and the funniest thing Bill Nye has ever done. Except maybe Dancing with the Stars.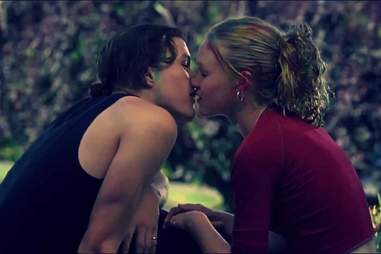 Touchstone Pictures
6. Patrick Verona
Any 17-year-old cool enough to drink beer and shoot pool in one-time biker bar The Buckaroo (RIP!) is cool with us. Although when you consider the fact that Joseph Gordon-Levitt managed to invented his entire relationship with Julia Stiles as pretext to date her sister, PV might not even be the coolest character in 10 Things I Hate About You.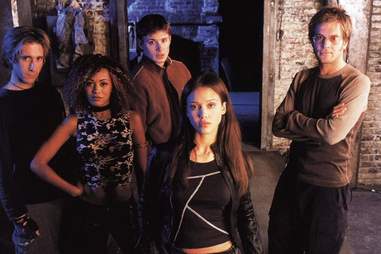 20th Century Fox Television
5. Max Guevara
A kickass, genetically engineered Jessica Alba who dresses almost exclusively in skin-tight leather pants? Man, Dark Angel was a great show.
Warner Bros.
4. McQ
Do we care that this flick was a blatant rip-off of Dirty Harry (a role which John Wayne foolishly turned down)? Nope. We're too distracted by the sweet '73 Trans Am that The Duke is slammin' down the streets of Seattle to even notice.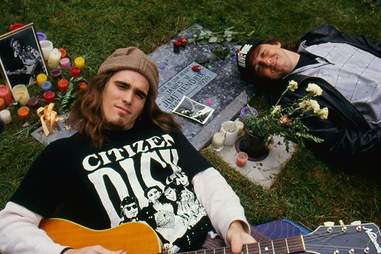 Warner Bros.
3. Cliff Poncier from Singles
You had us the moment Janet Livermore asked if her breasts were too small for you, and you said: "Sometimes", you long-haired rock god you.
2. Mike Doonesbury
Despite being a relative newcomer, Mike D basically is Seattle: normal, well-adjusted, and surrounded by craziness. And if his idea to start a start-up that sells the overstock of failed start-ups doesn't make local techies jealous, we don't know what will. Except people going out on dates, maybe.
Twentieth Century Fox Film Corporation
1. Lloyd Dobler
One question: is Lloyd here at number one 'cause we need someone, or 'cause we need him? Forget it, we don't care. In fact we won't even bother to... sorry'boutthis!... Say Anything else about this kickboxing-/Peter Gabriel-loving everyman.
Sign up here for our daily Seattle email and be the first to get all the food/drink/fun in town.