Seattle's 5 scariest Halloween attractions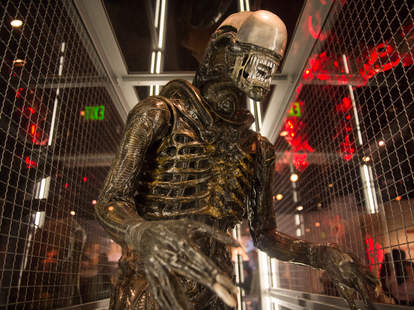 The thing that scares people in the Northwest most is… um, whichever team the Sounders have to play next, presumably, but after that it's definitely something on this list of sweet Halloween attractions, which includes hayrides and haunted houses so scary they'll make you want to drop a… waitforit!… Deuce.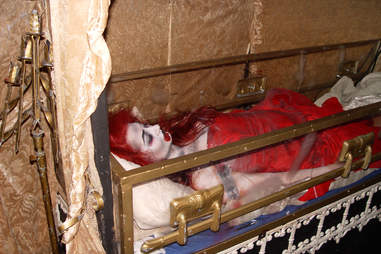 Seattle Haunts
The KUBE 93FM Haunted House at the Georgetown Morgue
Where it's at: Georgetown
Why it will give you nightmares: Was it actually a morgue before KUBE took over? It's hard to say, but who's worried about facts when you're trapped in the crematorium chamber, where nine staff members were incinerated alive back in 1969? Established in 1928, scores of heinous and inexplicable deaths have taken place within the walls of the establishment -- tread carefully.
Nightmare on 9
Where it's at: Snohomish
Why it will give you nightmares: Just north of town in the otherwise bucolic countryside you'll find the place where, story has it, in 1975 one of the founders of the Snohomish Slaughter & Rendering Plant was tragically torn in half by a meat grinder, and where you can now do things like shoot paintballs at the undead.
Stalker Farms
Where it's at: Snohomish
Why it will give you nightmares: At Stalker Farms, you can play even more zombie paint ball, peruse the Stalker Farms corn maze, or check out the Last Laugh Haunt... at your own risk, obviously. Purportedly, killer clowns have been sighted lol-ing all throughout the farm... what at? Your guess is as good as ours... but it's probably how bad you are at paint ball.
Nightmare at Beaver Lake
Where it's at: Sammamish
Why it will give you nightmares: As un-horrifying as any place with the word "Beaver" in it might sound… it is the largest indoor/outdoor haunted house in Washington, and features some dark and scary woods where you'll be chased by monstrous volunteers trying desperately to catch you/raise money for charity.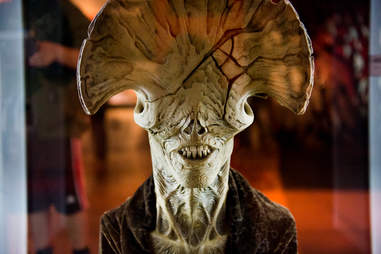 Chona Kasinger
Can't Look Away: The Lure of Horror Film
Where it's at: Downtown
Why it will give you nightmares:This is a house full of horrors culled from classic horror flicks by directors Roger Corman, Eli Roth, and John Landis for Seattle's Science Fiction Museum, which is showing off things like the script of Night of the Living Dead, and the axe Jack Torrance swung in The Shining, and, presumably, the Sounders' record over the last month.