Seattle Event of the Week
All weekend: Sure, Seattle's got a ton of great local breweries, and most of 'em will be in one spot this weekend when Seattle Center plays host to the International Beer Fest, with beers ranging from the US to Germany.
Friday, August 22nd: Break out the white dinner jacket for the 5th Annual All White Party at Pier 66. Your cooperation with the strict dress code comes with a DJ and 3,000 of your best buds. Continue Reading
Saturday, August 23rd: There's more to Italian food than pizza and pasta, so The Pantry at Delancey is hosting a family-style cooking class where you'll learn to cook some other items like grilled pancetta-wrapped provolone, fried chickpea fritters with eggplant, and zucchini focaccia.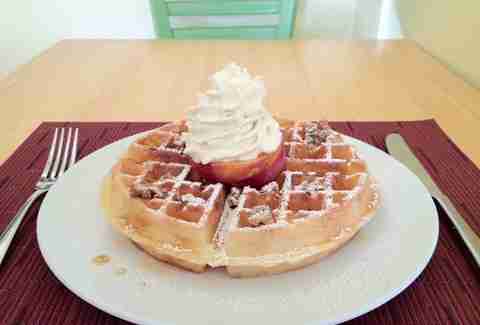 Saturday, August 23rd-Sunday, August 24th: In honor of National Waffle Day (yes, that's a thing), Maria Hines is slinging some sweet ones. At Agrodolce she's got $5 Negroni waffles w/ Campari syrup & juniper, while Tilth's got savory stuff like sourdough waffles w/ smoked chicken gravy, fried eggs & preserved lemon.


All weekend: Through Monday, both Li'l Woody's locations are serving up a glorious, limited-time-only burger topped with a scoop of Beecher's famous mac & cheese and some of their No Woman cheese w/ jerk spices. Get it.